Trending:
Bait will be crazy: how to make bait for carp at home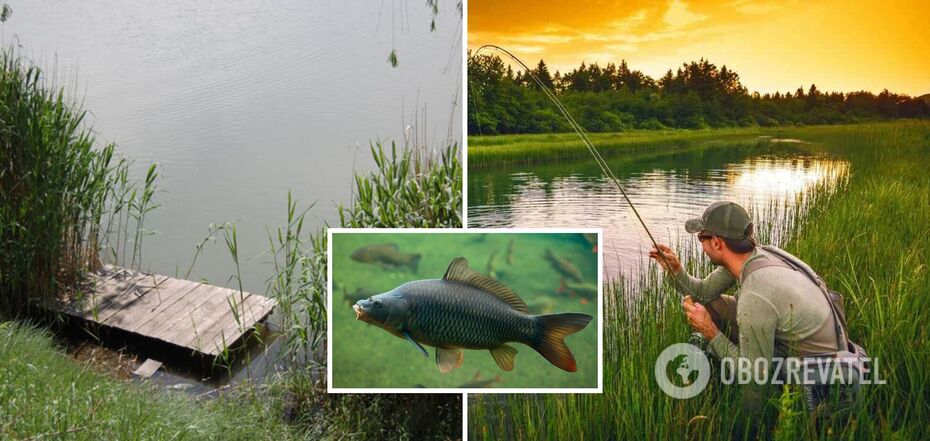 How to prepare bait for carp
Often fishermen call carps trophy fish. They are common in freshwater reservoirs, have a body length of up to one meter, and their live weight can even reach 20 kg. However, this is a very cautious fish, so it is not easy to catch it.
It is better to choose coarse bait, such as corn, peas, potatoes, mashed peas, mixed fodder and other cereals. Carp has an excellent sense of smell, so experienced fishermen advise adding milk powder, fish meal, cream, oilcake or bran. OBOZREVATEL collected the best bait recipes.
Recipe 1: Peas, millet and pearl barley
Mix peas, millet and pearl millet in equal proportions. Pour the mixture with water and boil the porridge. When the porridge is ready, add sunflower oil - it is important to take unrefined to enhance the smell, as well as 2 tablespoons of honey, breadcrumbs and cake (1/10 of the total mass).
Recipe 2: Mashed potatoes
This is the easiest and most accessible recipe for complementary foods. Prepare mashed potatoes, add 1 cup of chopped roasted sunflower seeds and beat a raw egg. Additional flavorings can be used.
Carps like the following smells:
vanilla;
honey;
fruit flavors;
caramel;
hemp;
garlic;
anise;
shrimp;
crab;
shells.
Recipe 3: Classic
Ingredients needed:
1 cup wheat flour;
1 cup corn flour;
100 grams of chocolate
1 tablespoon honey
1 teaspoon salt
hot water
Mix the wheat and cornflour and dry it in a pan. Add salt and transfer it to the pan. After that add all the other ingredients: chocolate, a glass of hot water and honey. Stir until the mixture becomes a homogeneous mass. Then knead the dough, make small balls of it and spread it in bags.
Recipe 4: With semolina and peanuts
This recipe is good if you are going on a fishing trip with a big group, because you will get a lot of bait.
The necessary ingredients:
1,2 kg of semolina
300 grams of white sugar
400 grams of powdered milk
0,5 kg of granulated cat food or dog food
400 g roasted chopped peanuts
1,2 kg bread crumbs
2 kg corn grits
400 g cake
0.5 kg of ground flakes (oats, corn or wheat).
All the ingredients should be mixed and left for 15 minutes. When you arrive at the fishing spot, add to the mixture some water directly from the body of water where you are going to catch carp. Stir again, allow to stand for 10 minutes and start the process.
Earlier OBOZREVATEL published a fisherman's calendar for June 2023.
Subscribe to the channels of OBOZREVATEL in Telegram and Viber to keep up with the latest events.