Trending:
Russians want to drink Donbas residents with mine water: documents are leaked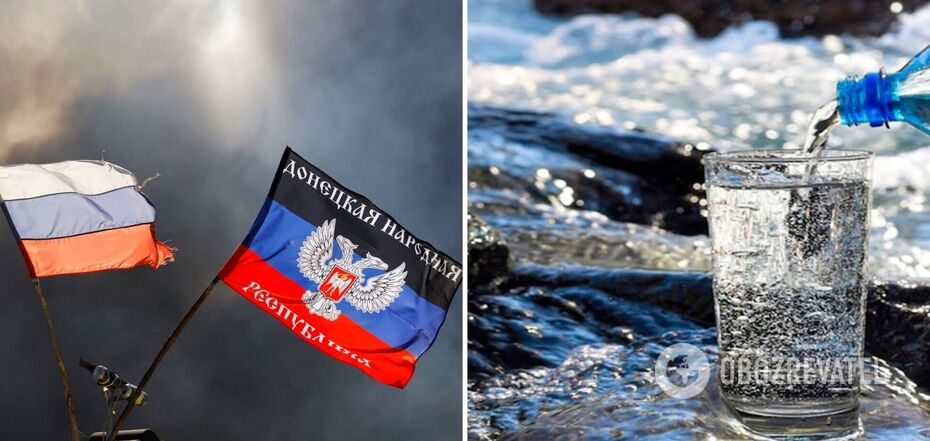 Russians want to drink Donbas residents with mine water
There are acute water problems in the occupied territories of Donbas. The Russians are trying to introduce a technology to purify mine water.
This is reported by the Telegram channel "Volnodumetz". The occupiers are sacrificing the health of local residents.
"We have already written about the problem of drinking water in the DPR. It is impossible without the launch of water from the Seversky Donets canal, which was recognised even by DPR experts. However, the occupiers are looking for options to solve this problem without thinking about people's health and the long-term consequences for the population of the region," the statement said.
According to the source, the Russians are trying to implement the technology of mine water treatment developed in 1997-2002 by Ukrainian specialists from Dongiproshakht and Donetsk State Research and Design Institute of Nonferrous Metals, which was never implemented for various reasons, including the lack of study of the long-term health effects of using such water.
"Miners know that mine water is very aggressive. Roughly speaking, if you throw a handful of 100 mm nails into a three-litre jar of mine water, they will become like matches in a month. Rust instantly destroys any metal. That's why no one dared to use such water for drinking. But now the 'smart Russians', in the face of a severe shortage of drinking water in the region, have decided to experiment on the residents of Donetsk Oblast," the channel says.
According to the sources, the occupiers intend to launch a non-standardised and untested desalination plant at the liquidated Miuska mine to provide drinking water to the towns of Torez and Snizhne.
"The Russians intend to experiment on Donbass residents. They do not feel sorry for them. They are all infected with the virus of 'nationalism' - love for their homeland and their land. And the occupiers don't care how many residents of Donetsk region remain. Just like after the Holodomor of 1933, Russians from the hinterland, including "true Russians" Buryats, Kalmyks, Yakuts, Tatars and Chechens, will be settled in their apartments and houses. In short, "onepeople," the channel adds.
The source also attached a letter about the scientific developments of the "DKNT" regarding the possible purification of mine water to the level of quality indicators of technical, river and drinking water for use as a domestic water supply."
According to OBOZREVATEL, Donetsk, temporarily occupied by Russia, is facing a major problem that is becoming critical. The Russian occupiers are trying to find a solution. The lack of water has become an acute problem for the Russian-occupied city after Russia's large-scale invasion of Ukraine in 2022.
Only verified information is available in our Obozrevatel Telegram channel and Viber. Do not fall for fakes!