Trending:
Russian troops open fire on rescuers in Kherson: one killed and many wounded. Photo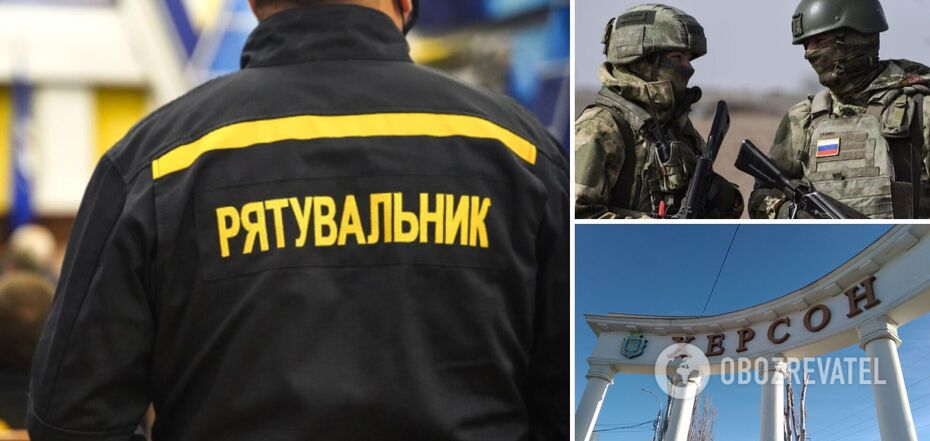 Unarmed rescuers carried out restoration work
On Tuesday, 20 June, Russian occupation forces attacked Kherson once again. A rescuer was killed in the shelling.
In addition, 8 other employees of the State Emergency Service were injured. This was announced by the head of the Presidential Office, Andriy Yermak.
"The Russian army fired on rescuers in Kherson who were clearing silt. The shelling killed one employee of the State Emergency Service, and injured 8 others," he said in a statement.
Interior Minister Ihor Klymenko noted that unarmed rescuers were carrying out restoration work when Russian terrorists began heavy shelling.
The wounded are currently receiving emergency medical care.
"Our sincere condolences go to the family and friends of the deceased. Killing rescuers during the elimination of one of the largest man-made disasters is a lowly act and a manifestation of fear. And the enemy has something to fear. Because we will take revenge for all our killed, tortured and maimed people. This time will come," he added.
The Kherson District Prosecutor's Office has launched a pre-trial investigation into the violation of the laws and customs of war (Part 2 of Article 438 of the Criminal Code of Ukraine). Law enforcement officers are taking priority measures to document the crime committed by the army of the aggressor country.