Trending:
Weather-independent get ready: Earth will be covered by magnetic storms, dates announced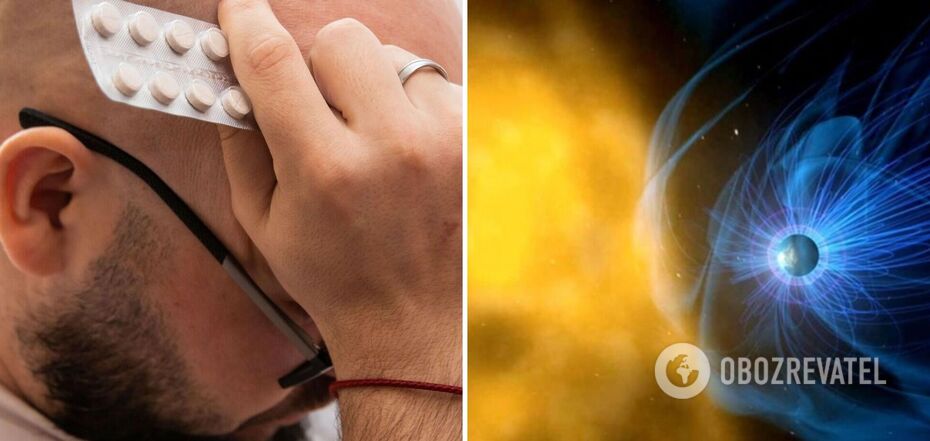 Weather-independent get ready: Earth will be covered by magnetic storms, dates announced
In the middle of March, the Earth will be covered by several magnetic storms. Specialists warn of possible ill health in meteodependent people during this period.
This is reported by the publication TSN. At the end of March, there will be three magnetic storms of varying strength and duration.
Every day, experts from solar laboratories monitor the Sun and inform weather-prone people about the weather conditions, warning them about a possible magnetic storm. During such events, some people, especially those sensitive to weather changes, the elderly and pregnant women, may experience malaise.
Three magnetic storms of varying strength and duration are expected in mid-March.
They will cover the Earth at the end of the month - on the 25th-27th. The strength of the storm will be weak on the 25th, medium on March 26, and then weak again on the 27th.
What is a magnetic storm?
Magnetic storms are disturbances in the Earth's magnetic field caused by solar flares. Such fluctuations can have a negative impact on communication systems and human health. Even small increases in activity can affect health.
How can weather-independent people survive a period of magnetic storms?
In order not to feel the effects of magnetic storms, you should observe the following simple rules a few days before and during the phenomenon:
Avoid coffee, alcohol, cigarettes, and energy drinks.
Drink more green and herbal tea.
Try not to be nervous and eliminate sources of stress from your life.
Increase your intake of seasonal fruits and vegetables, and reduce your intake of fast food, fried, spicy, and fatty foods.
Spend more time outdoors and ventilate your room every day.
Increase physical activity, exercise, or just walk more.
If possible, go to bed at the same time of day and sleep at least 7 hours.
Following these rules will help you to feel well during the days of magnetic storms.
As reported by OBOZREVATEL, in February a magnetic storm struck the Earth. Its strength was estimated by experts as powerful, and the index was G3. It was the strongest solar flare for almost a year - since April 2022.
Only verified information in our Telegram channel Obozrevatel and in Viber. Don't be fooled by fakes!