Trending:
Olympic champion called the Swedes bedbugs and demanded to respect Russia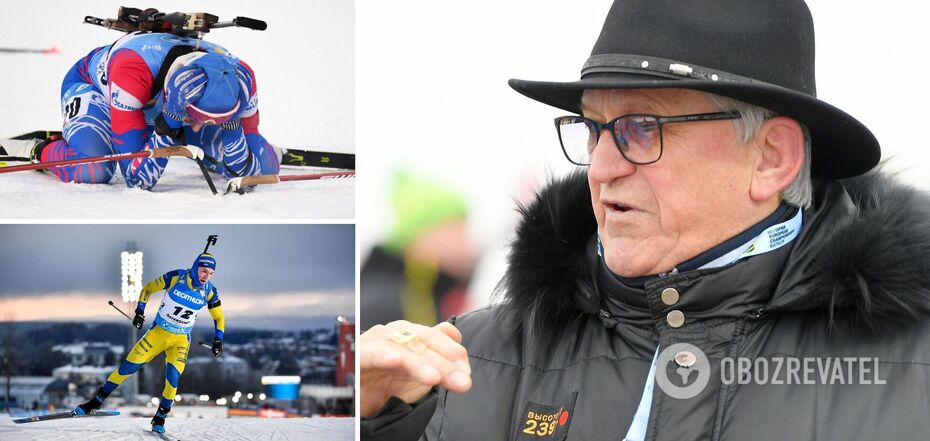 The titled Russian received a portion of unflattering comments in response.
These words of the titled biathlete provoked an angry reaction from Russian fans
"It's still only Wednesday, and this one is already in the "trash", "Do these people realize the cost of all these ice fights, did they ever care?", "What is he talking about?", users curse.
Fans don't understand that they will respect Russia if they treat their neighbors like this.
"First, you call the Swedes bedbugs, and then you have to respect Russia. And why should we respect it? For insulting everyone all the time? Swedes, Finns, Baltics, Americans, English. Look at yourself in the mirror," they write in the comments.
Biathlon fans from Russia are outraged by Tikhonov's rhetoric.
"There is no way to explain to the former Soviets that they will never respect a thug. As for how they respect the Russian language, you can see it in Moscow or St. Petersburg," the fans say.
Earlier, two-time Olympic biathlon champion Dmitry Vasiliev issued a portion of nonsense about the Swedes,
As OBOZ.UA previously reported, three-time Olympic champion Helena Välbae has issued another portion of false information that people in Europe cannot express their position on various issues.
Only verified information is available on our Telegram channel OBOZ.UA and Viber. Don't fall for fakes!