Trending:
You'll want to use them all the time: Five Siri features for the iPhone that will surprise you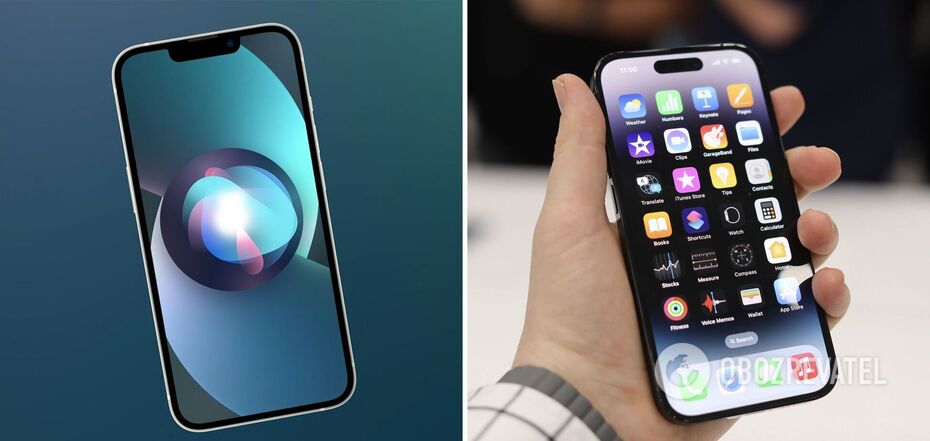 In iOs 16 Siri even knows the spell from Harry Potter
The appearance of the iPhone voice assistant named Siri has completely changed the experience of using "apple" smartphones. For some tasks, you don't even need to hold the gadgets in your hands anymore. It is enough to call the virtual assistant with a special command and ask her to do what you need. But are there Siri features you don't know about? Surely there are.
The Sun has compiled five such options. But keep in mind that some of these commands only work on the latest iOS 16 operating system. To check if you have it installed, use the Settings menu, then select the Basic tab and check Software Update. And here's what you can do next.
Quickly search for emails
Siri can work with your Apple Mail app. So you can ask her to find all emails from a particular sender or sort your emails by subject. To do this, say: "Find all emails from Peter" or "Find emails about pizza". You won't have to enter the corresponding query manually.
Adding stops to your trip planned with Apple Maps
If you're using navigation with Apple Maps, the voice assistant can help you schedule a stop along the way wherever you're going. Just say, "Hey Siri, add a stop," and tell her where you want to go. And then it will remind you of your favorite gas station or cafe without interrupting your overall journey. First the prompt will direct you to your stop, then to your final destination.
Reboot your iPhone
Now you can entrust Siri with this task without going through the "Settings" menu yourself. Just tell her, "Hey Siri, restart my iPhone". In response she will ask you if you really want to restart your gadget, and you only have to confirm your choice.
Sharing content
How many times a day do you send screenshots or links at work or share memes with friends? And how many times do you click on the screen? Now Siri can do it for you. With a voice command, you can share news, a social media post, a photo, or even a podcast. To do this, ask your assistant to "share this page with..." and say the name from your contact list.
A special gift for Harry Potter fans during a blackout
Harry Potter fans can fill their iPhones with magic with a few special tricks. The assistant was taught a couple of spells from the universe of the boy wizard. For example, if you say, "Hello, Siri, Lumos," it will turn on a flashlight. It may not be a magic wand light, but it's a very useful magic if you find yourself in a dark entryway at night. To turn off the light, say, "Hello, Siri, Nox".
Previously, OBOZREVATEL told about a new way to enter text on the iPhone, which does not require pressing buttons and will save you from the oddities of auto-swapping.
Subscribe to OBOZREVATEL channels in Telegram and Viber to keep up with the latest developments.