Trending:
Where to hide money in the house: 10 options that no one will guess about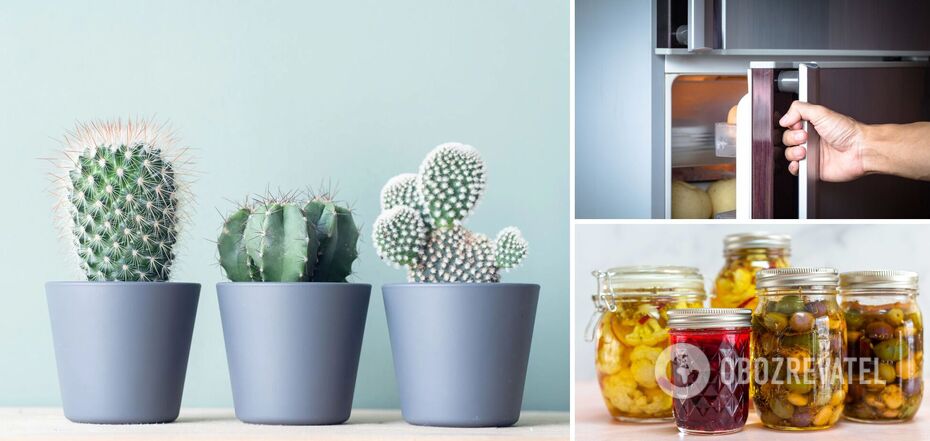 From prickly flowers to pickles - what can become your "safe" in the house
It is normal and natural to worry about your money and valuables. The main thing is not to let thoughts about whether you have hidden them well in your home crowd out all the others.
OBOZREVATEL tells you about a dozen places in the house where you can arrange a safe hiding place. You can place both something valuable and things that are of great personal importance to you and that you would like to hide from prying eyes.
Toilet cistern
You shouldn't just hide something in a bag in the tank - such a "hiding place" has long been considered one of the most unreliable. It is better to use a float that controls the process of drawing water into the tank. It will not be easy to fill it with treasures, because its opening is quite narrow, you may even have to cut the float and glue it back together. But it's unlikely that anyone else will bother with it. The downside is that the "floating safe" can be damaged and you can't hide anything heavy in it.
Sockets
Under the plastic covers on the sockets, there is a little space to put a few bills or other small items. It is best to wrap them in some kind of insulating material. For example, a rubber glove.
Fake power socket
You can also disguise a small home safe as a power source. You can place it next to your work sockets and even in plain sight. Simply cover the hole in the wall with a cover plate where you can put something valuable. You can even plug an unnecessary electrical appliance into the fake socket to make it look even less suspicious.
Furniture
A whole novel was once written about a cache in a set of upholstered chairs. So this trick still works. But you need to hide valuables not immediately under the upholstery, but deep in the filler. Thieves often tear off the upholstery of furniture, but almost never search it to its fullest depth. The main thing is not to forget exactly where you made the cut on the sofa. You can also use the edging at the end of the table, under which you can cut a small hole for a hiding place.
False pipe
This trick is similar to the fake socket trick, but this time a water pipe can serve as a hiding place. Attach it next to the functional pipes in your home and try to make it look indistinguishable from the outside. Just make sure that you can easily remove this "safe" yourself.
Fridge
The rubber seal on your fridge door also hides the magnets that hold it in place. If you remove a few of them, the functionality of the device will not be affected and you will have some extra space for your stash. Simply cut the seal with a knife and pull out one or more magnets.
Curtain rod
Curtain rods are usually hollow and easy to remove. What a great idea for a hiding place. But of all the options listed, this is perhaps the least reliable.
Cactus
If you don't feel sorry for a living plant, you can make a good "safe" out of a cactus. Take it out of the pot and cut out the core of the plant. Try to leave it at least a few roots. You're done. It is unlikely that anyone will try to find your secrets under such a thorny protection.
Food
This is a temporary option, but more or less reliable. If you dip a bag of valuables into borscht, the dish will become a good hiding place. The thicker the borsch, the harder it will be to find the stash. You can also roll up something valuable in a jar of canned tomatoes or cucumbers. Just fill it tightly. And don't forget which jar you have your "safe" in.
Suspended or stretch ceiling
There is always some space behind a suspended or stretch ceiling. And it can be used as a safe. But you need to hide things carefully so that they do not squeeze the coating with their weight and give away the hiding place. In this case, access is best organised through lighting fixtures.
Previously OBOZREVATEL told you how to protect your apartment from thieves.
Subscribe to OBOZREVATEL's Telegram and Viber channels to keep up with the latest news.