Trending:
New etiquette rules you might not know: top 10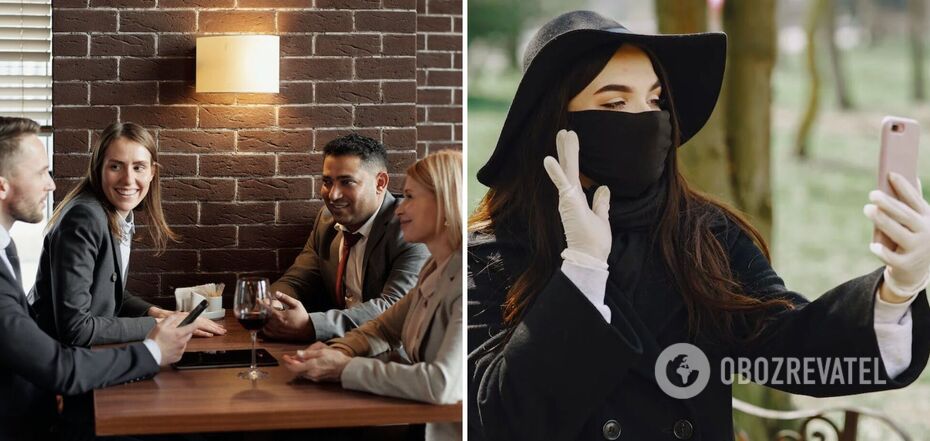 Modern rules of etiquette
The behaviour, attitudes and values of society are constantly changing, so the rules of etiquette are changing with them. To feel comfortable and not create an awkward situation, you need to follow modern norms.
The Cut has published the top 10 rules that will help you behave properly in different situations. These rules are more about the emotional well-being of a person.
You shouldn't follow your friends' creative ideas
If you don't like what your friends or acquaintances are creating, you don't have to watch the video or try their product. You don't need to go against yourself, just praise your friend and support them if they need it.
Don't return a compliment with a compliment
When someone gives you a compliment, you often feel uncomfortable and want to give a compliment in return. But it doesn't always come across as sincere, so it's better to just say thank you.
Don't tell people they look like someone else
Not all people can understand being compared to a celebrity, for example. Everyone has their own idea of beauty, so this seemingly harmless compliment can offend someone.
Cancel an evening meeting no later than 14:00
If you have scheduled a meeting in the evening, but you have plans, it is important to warn the person in advance. Your partner may be able to find other company for the evening during this time. So value everyone's time.
Don't use friends in disputes with your partner
There may be quarrels between partners, but you shouldn't involve your friends and tell them everything or complain about your loved one. You may make up later, but your friends will still have unpleasant feelings.
Don't ask about a protective mask
The coronavirus pandemic has brought significant changes to our lives, but some people have already got used to wearing masks, so you shouldn't put someone in an awkward position and ask why they are not wearing a mask. There may be many reasons that you don't always want to talk about.
Use "you" instead of "I"
If you often use the term "I know" when talking to a person, it's better to say "you're right".
Business correspondence can be conducted outside of working hours
Business etiquette states that business matters should only be dealt with during working hours, but if you write to a person on a social network or in a messenger, it will not be a mistake. It's up to the person to decide when it's best for them to respond to such a message.
When dining with friends, split the bill equally
If you are going to have dinner in a restaurant with a large group of people, then after the bill is brought, there is no need to calculate who ate and drank how much. To avoid an unpleasant situation, it is better to split the bill equally.
Switch on the camera during a video call
When you are invited to a video conference meeting where all participants have switched on their cameras, you should do the same. If this is not possible, you should notify the organiser in advance.
Earlier, OBOZREVATEL published the rules of speech etiquette that will help you show your good manners in a conversation.
Subscribe to OBOZREVATEL's Telegram, Viber and Threads channels to keep up with the latest developments.