Trending:
"My Ukraine is Dead": How Yuri Baturin Disowned His Parents for Blood Money and Became the Voice of Russian Propaganda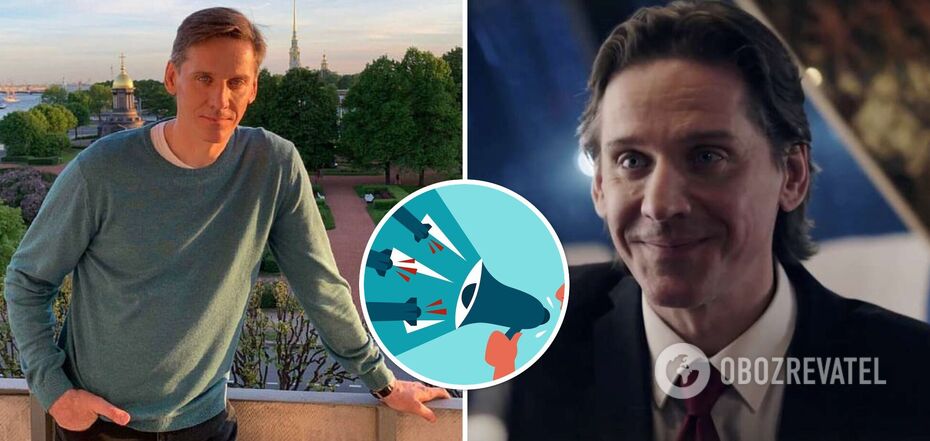 From the age of fourteen the artist lived and studied in the city of Dnipro
Russian actor Yuri Baturin, who was born in the village of Stavidla in Kirovograd region but moved to Russia in the early 1990s, considers the aggressor state his home. He condemns all those who support Ukraine and speak ill of the Kremlin's "Führer". Russian Federation is so important to him that the Putinist even rejected his parents, calling them "sick people.
Despite the fact that Baturin's career began in Ukraine and he spent a lot of time here, the corrupt performer believes: actors who left Russia will have a hard time redeeming themselves. The man once embarrassed himself with a statement, saying that he would send all traitors to the homeland who want to be forgiven to the hospital to bandage the wounds of soldiers.
Yuri pays special attention to actor Dmitry Nazarov, calling him "uncle" and asking "what happened to him. "I really have a lot of questions for this man. "Uncle, what's wrong with you? Can't you see that Europe wants to openly destroy Russia?" - The Putin fanatic appealed to the star of the TV series "Kitchen."
Baturin still pretends that he does not understand why he is considered a traitor in his native village. It particularly hurts the artist that his family turned away from him because of his pro-Russian stance. They themselves remain in Ukraine and believe in our victory and the professionalism of the AFU. Yuri believes it is not his fault that he has now cut off contact with his family.
"I am an enemy to them. I do not communicate with them since February 24. I can hardly understand why I am considered a traitor there. Now my parents are just living out their lives in the current Ukraine, not living... My Ukraine is dead... In Russia I tell everyone that I am a Russian of Ukrainian origin. I don't communicate with them, because I don't want to provoke sick people who are there. I live with the idea that they are just prisoners", - Baturin said about his loved ones in Boris Korchevnikov's program.
The Putinist continues to complain - some colleagues and family members do not even want to talk to him. He once appealed to his parents via television, asking his father to influence his mother's categorical stance and come to the Russian capital.
"Mom, I love you very much. I think about you every day, about you, about Daddy... Mom, everything will be fine, don't worry. You'll come to Moscow with your father... Dad, you're my only hope. I know how mom will react to everything and how she reacts. But you know what I think, and what I say, and what I do. You're the kind of person I'd like to be like," Baturin gave out with tears in his eyes in a TV show on a propaganda channel.
A little earlier, OBOZREVATEL reported why Regina Todorenko is still silent about the war in her native country. Odessa woman from the favorite TV presenter of Ukrainians has turned into a fierce defender of the Russian regime. To find out more, follow this link.
Only verified information in our Telegram-channel Obozrevatel and in Viber. Do not be fooled by fakes!