Trending:
How to drink coffee in a coffee shop and at work: rules of etiquette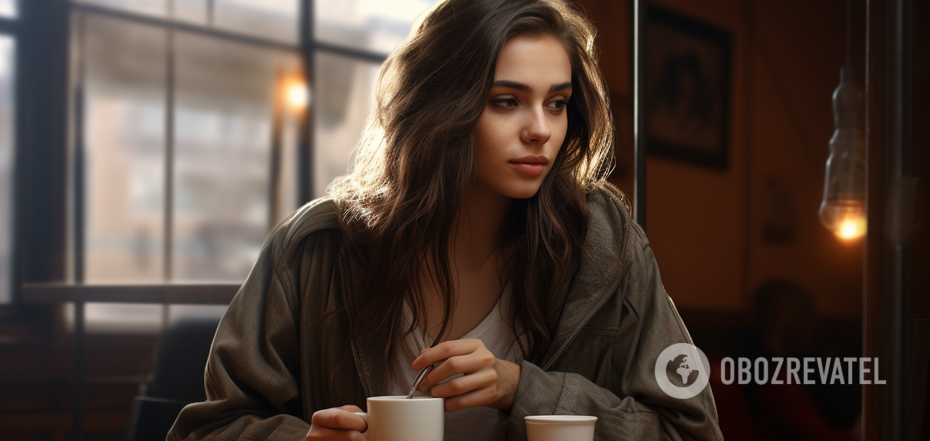 Coffee etiquette rules
Coffee has become a traditional daily ritual in many cultures around the world. That is why society has developed rules of etiquette related to the consumption of this popular drink.
Of course, these rules are not strictly regulated and are being adapted to the conditions of today. OBOZREVATEL figured out how to order coffee correctly and how "espresso etiquette" differs from drinking other types of coffee.
Rule 1
Let's start with the order. It's important to be patient and polite, because a barista is also a person who may feel insecure and stressed at their workplace. Stick to the line and make your order loudly, clearly, and concisely. Tell us right away if you have any special coffee preferences or dietary restrictions. Speak clearly and correctly to avoid confusion and frustration.
Rule 2
Be mindful of others. Coffee shops are often crowded, especially during peak hours, so be respectful of yourself and others. Try to keep the noise level down, don't speak too loudly, and don't sip. Respect the personal space of others. Eat carefully, don't litter, and ask for a napkin to wipe up any coffee spills if necessary.
Rule 3
A cup of coffee is not only about drinking a drink, but also about enjoying the moment. Appreciate the aroma, taste, and texture of the coffee. Try not to rush if you have enough time. Remember to keep your posture in mind - you shouldn't hunch over the cup. Experts say that alternating sips of coffee and water will help you better discover the taste of coffee beans.
Rule 4
There is another new chapter in modern coffee etiquette - the so-called "espresso etiquette". Usually, espresso is served in small cups and drunk right at the bar.
Rule 5
When drinking coffee at work, you also need to follow etiquette. Respect your colleagues, clean up after yourself, don't leave a mess in the break room, and don't constantly "occupy" the shared coffee pot with your coffee.
Rule 6
It is important to know how to combine coffee and food. Strong black coffee is ideal with dark, rich desserts such as brownies, chocolate fondue, etc. Light coffee, such as latte or cappuccino, can be ordered with delicate pastries, vanilla or fruit croissant, napoleon, etc.
Earlier, OBOZREVATEL told you how to put away the dishes during and after meals.
Subscribe to OBOZREVATEL'sTelegram and Viber channels to keep up with the latest developments.