Trending:
How to bring things back to perfect cleanliness: the French way of washing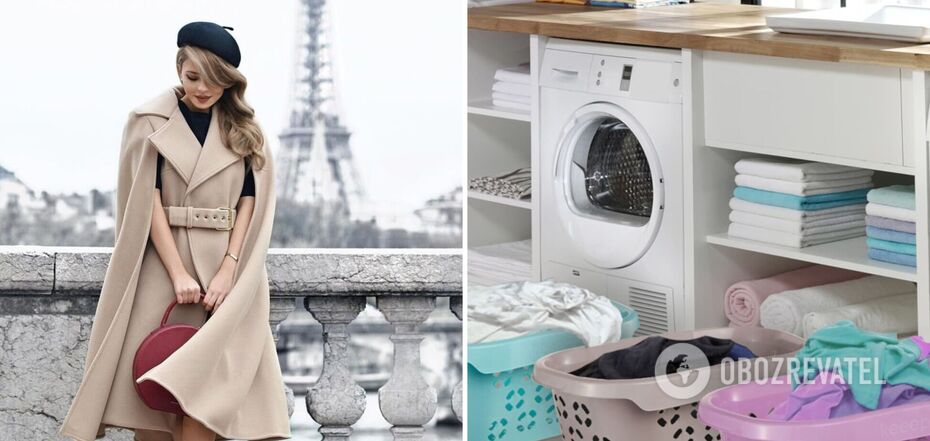 The French way of washing
It can be difficult to return things to perfect cleanliness. Sometimes even expensive powders and bleach do not help. Experts recommend to try an interesting method, which is supposedly used by French women.
At first glance, this method may seem a little strange, because one of the ingredients is sunflower oil. And indeed, this method can be questioned. Won't things get even dirtier if you add oil to the laundry detergent? This tiphack is actively gaining popularity in social networks, but there is no consensus on its effectiveness. Some say that the product really helps get rid of difficult stains, while others warn: such methods can be too risky. Read more about the so-called French method of washing in the article OBOZREVATEL.
Necessary ingredients:
5 liters of water
1 tablespoon of sunflower oil
1 tablespoon bleach
½ cup of washing powder.
Step 1. Fill a container with five liters of water, put it on the stove.
Step 2: Add 1 tablespoon of sunflower oil, a tablespoon of any bleach, 0.5 cups of washing powder. Mix thoroughly and turn on stove. Bring solution to a boil.
Step 3. Pre-soak the things in cold water.
Step 4. Turn off the fire, put the laundry soaked in cold water into the solution. Then cover with a lid and wait until it cools down.
Step 5. After that you should wash things in a washing machine.
The experts assure that this tiphack is ideal for particularly dirty items, such as kitchen towels. Oil as an ingredient can soften the old grease. Such a wash will also be effective for colored things. Users of social networks say that the product does not affect the color and does not leave white stains on the fabric. The oil is necessary to soften and partially neutralize the effects of detergent or bleach on colored fabrics.
Previously OBOZREVATEL told how to soften stiffened towels.
Subscribe to the channels of OBOZREVATEL in Telegram and Viber to keep up with the latest news.