Trending:
Budanov says whether Belarus already has Russian nuclear weapons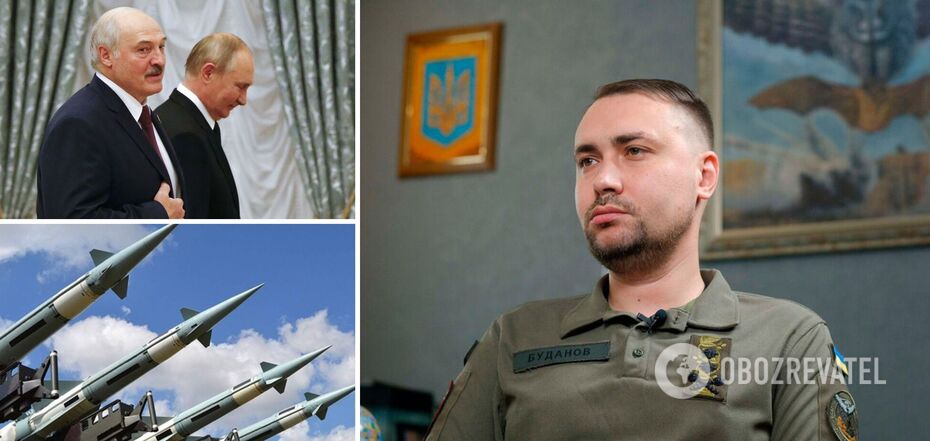 Budanov denies beginning of nuclear weapons transfer from Russia to Belarus
Despite the statements of Russian President Vladimir Putin, as of 20 June, no Russian nuclear warheads have been moved to Belarusian territory. However, the process of preparing for the transfer is ongoing.
In particular, preparations for nuclear weapons storage facilities are underway. This was stated by Kyrylo Budanov, Chief of the Defence Intelligence of Ukraine, during a telethon.
Budanov noted that Belarus is actively preparing to move Russian nuclear warheads to Belarusian territory.
"The process of preparing for the relocation is indeed ongoing," he said.
However, according to Ukrainian intelligence, Putin was lying when he assured that the relocation had already started.
"As of now, not a single warhead has been moved," Budanov said on 20 June.
The agreement on the relocation of Russian tactical nuclear weapons to Belarus was signed by the defence ministers of both countries in late May this year. According to the agreement, Moscow is to transfer the Iskander-M missile system capable of launching nuclear-tipped missiles to Minsk.
On 25 May, self-proclaimed President of Belarus Alexander Lukashenko announced that nuclear weapons had been moved to the country's territory.
On 16 June, Putin made a similar statement. He revealed that some of Russia's nuclear weapons had already been moved to Belarus.
However, these statements have not yet been confirmed.
Earlier it was reported that Budanov commented on the rumours about his death, which are actively spread by Russian propagandists and odious traitors to Ukraine such as former OPFL MP Ilya Kiva. He ironically noted that "a detachment of immortals is being formed in Ukraine", referring not only to his "death" but also to the Armed Forces of Ukraine Commander-in-Chief Valeriy Zaluzhnyi and several other Ukrainian generals who had already been "killed" several times by Russian propagandists.
Later, a photo was posted online of Budanov meeting with the Japanese ambassador to Ukraine. The head of Ukrainian military intelligence, whom propagandists had "put" in a coma and sent "to Poland for treatment", appeared quite alive and with a new hairstyle.
After his "resurrection", Budanov also spoke on the air of the telethon about additional mining of ZNPP by the occupiers. The invaders, in particular, mined the plant's coolers, which, given the shallowing of the cooling pond, poses even greater threats to the safe operation of the largest nuclear power plant in Europe.
Only verified information is available in our Obozrevatel Telegram channel and Viber. Do not fall for fakes!