Trending:
You've been doing it wrong! How pasta and rice should be strained: a lifehack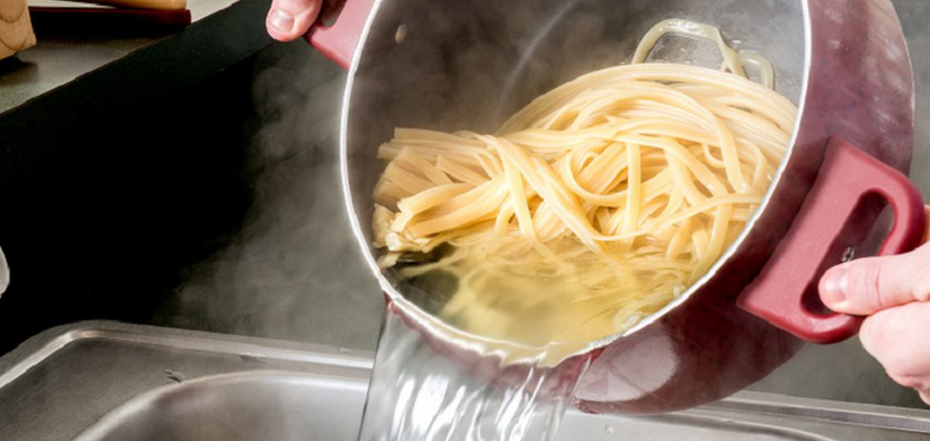 How to strain pasta properly. Source: 9Kitchen
Housewives usually strain the excess water after cooking pasta and cereals, rice in particular. To do this, pasta is filled in a sieve with a handle or a colander. However, there is a simpler way.
The blogger with the nickname Ash Reid shared how to properly strain pasta and rice in one of her YouTube videos.
You will need a colander or a sieve with a handle. Having boiled the pasta or groats, do not hurry to pour out the contents.
The whole secret is as follows: the colander or sieve should be placed on top of the pot like a lid. Then turn the colander upside down.
Thus, all the excess water runs away and the pasta or groats will remain in the pot and you will not have to transfer the boiled food.
While cooking pasta a common problem of sticking together occurs. In order to avoid unpleasant consequences, use the following tips:
Cook pasta in a pot with a thick bottom and wide walls;
Pour the specified amount of water, which is 1 liter per 100 g of pasta;
Use salt and butter for a successful flavour.
Earlier OBOZREVATEL reported why you can not throw rice in cold or warm water.