Trending:
What fruits and vegetables can be canned in summer and when: a calendar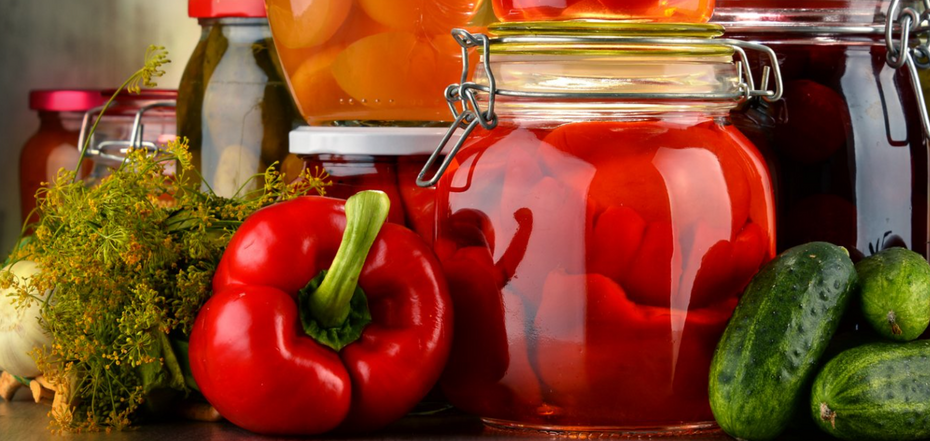 What to can in summer
Summer - the season of fresh fruits and vegetables, which hostesses are actively preserved for the winter: from jams and compotes, ending with a vegetable assortment.
FoodOboz editorial staff collected information for you and will tell you what you can canned in different months of summer.
What to can in June?
June is the start of the strawberry season, which is great for making jams, jams, compotes, tinctures, and liqueurs. All this can also be done with early varieties of apples, cherries and cherries, which just ripen in this period.
As for vegetables, you should pay attention to garlic, herbs and peas. Garlic is a great base for making green borscht dressing and garlic pasta. In addition, the arrows of the vegetable can be preserved separately and then added to appetizers and lecho. Greens and young peas are better dried or frozen.
Zucchini should not be forgotten. In mid- and late June, feel free to start canning zucchini caviar or lettuce.
What can I can in July?
Apricots ripen in July and make delicious jams, jams, and compotes. In addition, the fruit can be dried as apricots and added to baked goods or desserts.
Mid to late July is the period when early varieties of cabbage ripen and can be fermented.
Zucchini, which canning continues, is joined by eggplants. Traditionally, they are canned in slices or circles, making salads and caviar.
What to can in August?
August is considered the richest and most generous month, when almost all fruits and vegetables ripen.
First of all, sweet peppers are canned and made into lecho, pickled and leavened cucumbers, the same applies to tomatoes. By the way, tomatoes can be not only covered - they make a delicious paste, ketchup and lecho.
By mid- to late August the beans ripen, which are traditionally frozen or canned on their own and in this form added to salads or snacks. Also ripe are carrots, which can be grated, frozen, and used in borscht or soups.
Speaking of fruit, the apple season continues with the addition of pears and peaches. Again, they are delicious to add to compotes, jam, or just dried.
And where's that without watermelons. So it's a good time to close a compote, juice or kvass. Some experienced hostesses even can such fruit on their own.
Previously OBOZREVATEL reported that you can not do during canning and the top 5 mistakes that will ruin it.