Trending:
Panna cotta summer dessert: how to make a tasty treat correctly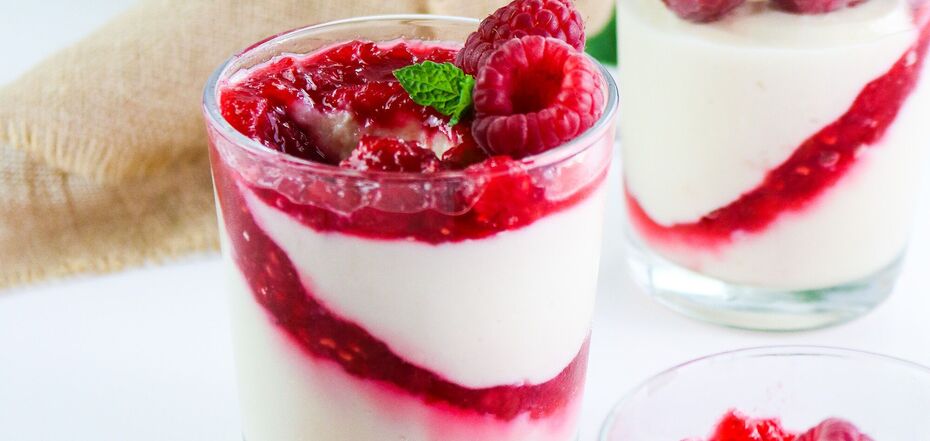 Dessert Recipe. Source: avegtastefromatoz.com
One of the easiest, tastiest and most delicate desserts is panna cotta. The base of the dessert is cream, and you can complement it with citrus juice, as well as berry puree, which will nicely set off the sweet taste of the dish.
Culinarian Anna shared on Instagram a recipe for a delicious gelatin dessert, with tangerines, that would be much needed and easy.
Ingredients:
creamy layer
gelatin - 15 g
water - 100 ml
cream - 600 g
sugar - 80 g
vanilla sugar or liquid vanilla
Tangerine layer:
gelatin - 15 g
water - 100 ml
tangerines - 900 g
sugar - 50 gr
Method of preparation:
1. Pour the gelatin immediately for the cream and tangerine layer with cold water.
2. Creamy layer: combine cream, vanilla, sugar, heat, cream should be hot, remove from heat, add swollen gelatin and stir until gelatin dissolves. Cool to room temperature and pour into glasses, put into the fridge and leave 100-150 ml from the cream layer for the middle layer.
3. Tangerine layer: peel the tangerines, whisk with a blender and strain the juice. Combine the juice, sugar, heat until the juice is hot, remove from the heat and add the swollen gelatin, stir until the gelatin dissolves.
4. For the creamy tangerine layer: Combine 150 ml of the creamy layer liquid and 100 ml of the tangerine layer liquid and pour into glasses with the cooled first layer. Refrigerate again. Pour the tangerine layer over the cooled middle layer and chill again.
You can also find recipes on OBOZREVATEL: