Trending:
How to make cod liver pate: a quick snack in 5 minutes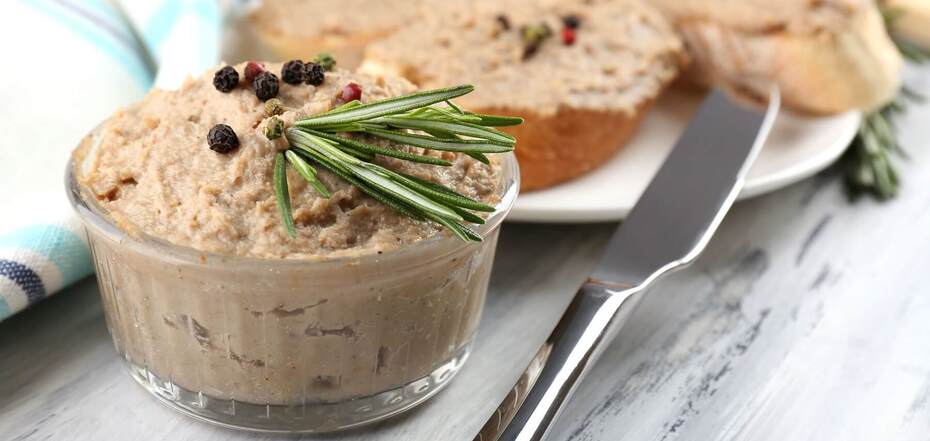 Cod liver pate. Source: goodpairdays.com.
Cod liver is a very tasty and healthy product that can be added to salads, appetizers and made into sandwich spreads. In addition, it is a budget base for making homemade pâté, which is especially delicious to complement with vegetables, fresh herbs and aromatic spices.
One of the cooking blogs (cooking_with_gala) on Instagram posted a recipe for a delicious cod liver pate that you can make in just 5 minutes.
Ingredients:
eggs - 2 pcs
carrots - 1 pc
onion - 1 pc
lemon juice - 10 ml
salt - 1\2 tsp.
black pepper - 1 / 4 tsp.
smoked paprika - 1 / 2 tsp.
cod liver - 240 g
Cooking method:
1. Boil eggs and carrots in advance until tender. When ready, peel and cut into smaller pieces.
2- Peel the onion and cut into smaller pieces.
3. Put cod liver, carrots, onions, eggs in the bowl of a blender, squeeze lemon juice and add spices like salt, pepper and paprika. Blend everything to a homogeneous mass.
4. Spread on toasted bread. Bon appetit!
Earlier OBOZREVATEL reported how to prepare zucchini pate.