Trending:
They were outcasts and suffered ridicule: Lady Gaga, Kate Winslet and other stars who were bullied at school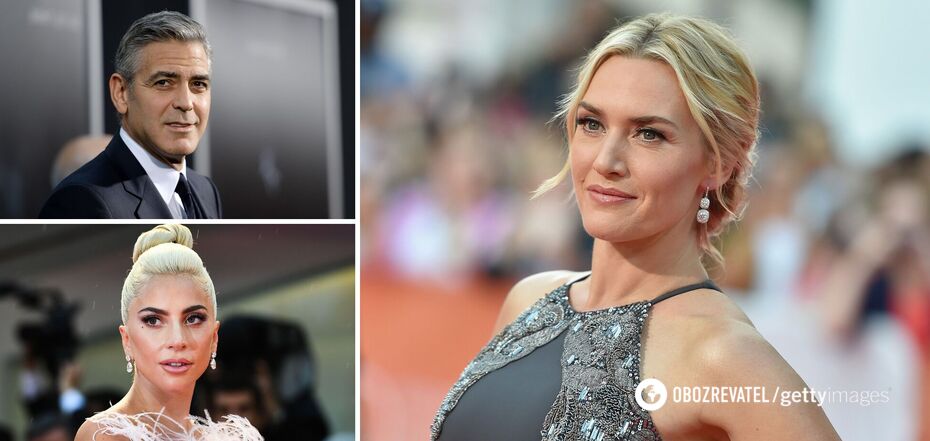 Stars who were bullied by their peers at school.
Today, their films are becoming cult favourites, and their songs are topping the charts. The whole world knows them as talented and strong-minded celebrities. But things used to be different. They went to school with their heads down and a lot of fear inside them. They didn't know what the next day's challenges from their classmates would bring: getting slapped, bullied or making hurtful comments about their appearance.
We have prepared a selection of stars who were victims of bullying in childhood. Read more in the OBOZREVATEL article.
1. Lady Gaga
The American singer, songwriter, actress and musician Lady Gaga did not want to go to school at all. Every day, her classmates told her what a "freak" she was and that she had a "huge nose". They made fun of her voice, style of dress and make-up. Her passion for music and theatre also became an object of criticism. The girl was told that she was "hovering in her own unreal world". It was only in high school that Lady Gaga learned to defend her interests and not be afraid of being attacked by her peers.
2. Kate Winslet
The English film and voice actress Kate Winslet faced criticism of her weight as a child. Schoolmates knew about her classmate's hobbies, so they said that the future star would only be able to get the role of a "fat fool" because she would not be able to win over the film crew with her looks. Of course, this affected Kate's self-esteem. She believed in her beauty and talent only after the release of the cult film Titanic.
3. George Clooney
The American actor, director, producer and screenwriter George Clooney also knows what child abuse is. In high school, he was nicknamed Frankenstein. It was because of Bell's palsy. The whole left side of his face was paralysed, his eye almost never opened and he had problems with eating. Because of the constant bullying, George had to move to another school. After a change of scenery and active sports, the disease receded. Now the actor, recalling his childhood, says that the ridicule tempered his spirit and made him stronger.
4. Sandra Bullock
The American actress and producer, writer and director Sandra Bullock was a victim of ridicule as a child because of her clothes. She was told by her classmates that she wore strange and old-fashioned German clothes. That all changed when Sandra became the head of the football team's cheerleading squad.
5. Tom Cruise
American film actor, director, producer and screenwriter Tom Cruise changed 15 schools during his childhood. He never stayed in any of them for long. The young man was constantly verbally abused and even beaten because of his short stature, appearance and dyslexia (a disease characterised by reading problems despite normal intelligence and in the absence of hearing and visual impairment).
Earlier, OBOZRVATEL wrote about models who turn their appearance into their main strength.
Only verified information is available in our Obozrevatel Telegram channel and Viber. Do not fall for fakes!