Trending:
Broken hearts: Shakira, Jennifer Lopez, Eva Longoria and other famous beauties who have survived betrayal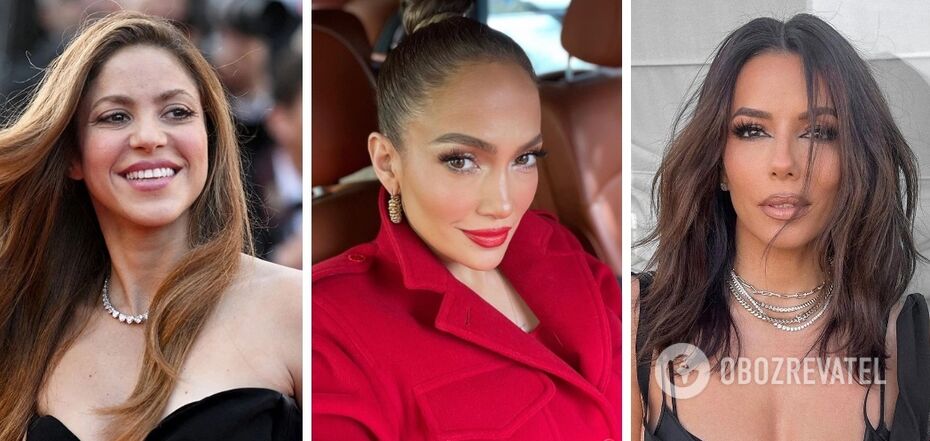 Stars who were betrayed by their elected representatives.
Beauty and a successful career cannot guarantee a happy and lasting relationship. And famous beauties who have gained worldwide fame are a vivid example of this. They have been victims of infidelity. They do not keep silent about their negative experiences, but talk about them in interviews and songs. All in order to convey to society the idea that women who have been betrayed should not blame themselves and look for faults in themselves. It was the choice of another person, which should be accepted as a fact and moved on.
We are talking about strong-minded stars who had relationships with unfaithful partners. Read more in the OBOZREVATEL article.
1. Shakira
The Colombian singer and dancer Shakira and her chosen one, the Spanish footballer Gerard Pique, were together for 12 years. During this time, they had two sons. In public, the couple was always happy and with a twinkle in their eyes. When they announced their separation, it shocked their fans. The reason for the breakup was Pique's infidelity. The Spanish Barcelona defender confirmed his romance with the 23-year-old model by posting a joint photo on Instagram.
Shakira publicly shared her emotions about this. In her song Out of Your League, she spoke harshly about her ex's new girlfriend: "You traded a Ferrari for a (Renault) Twingo, you traded a Rolex for a Casio."
2. Beyoncé
American R&B singer, producer, actress and dancer Beyoncé and rapper Jay-Z have been married since 2008. Their relationship cannot be called exemplary either. The husband cheated on her repeatedly, which almost led to divorce. The singer spoke frankly about her pain in her album Lemonade. A year later, Jay-Z released the album 4:44, where he admitted that he was sorry for his mistakes. This touched Beyoncé, so she was able to forgive her husband for his infidelity.
3. Jennifer Lopez
The American actress, singer and dancer Jennifer Lopez also faced infidelity in past relationships. However, she did not name the names of these men. In one of her interviews, she only said what she had learnt from this experience: "You have to understand that it's not about you. When someone cheats on you, they do it because of their own shortcomings. And we think that there is something wrong with us."
4. Eva Longoria
American actress, producer, director and model Eva Longoria and French professional basketball player Tony Parker were married from 2007 to 2011. The couple broke up after Eva found out about her husband's infidelities. She did not give him a second chance because she does not believe that people change. In an interview, the Desperate Housewives star said: "Society often thinks that when a man cheats, there is something wrong with the woman. That she did not satisfy him sexually. But why should he have a reason to cheat on me? I am confident in who I am."
5. Emily Ratajkowski
American model and actress Emily Ratajkowski and film producer Sebastian Beer-McClard got married after 2 weeks of dating in 2018. In 2021, they had a son, Sylvester. Shortly afterwards, the celebrity found out about her husband's infidelities and, despite his requests for a second chance, ended the marriage.
Earlier OBOZREVATEL wrote about famous couples who kept their marriage after their partner cheated.
Only verified information is available in our Obozrevatel Telegram channel and Viber. Do not fall for fakes!