Trending:
Zelensky: there will definitely be an answer for Odesa, no excuse for evil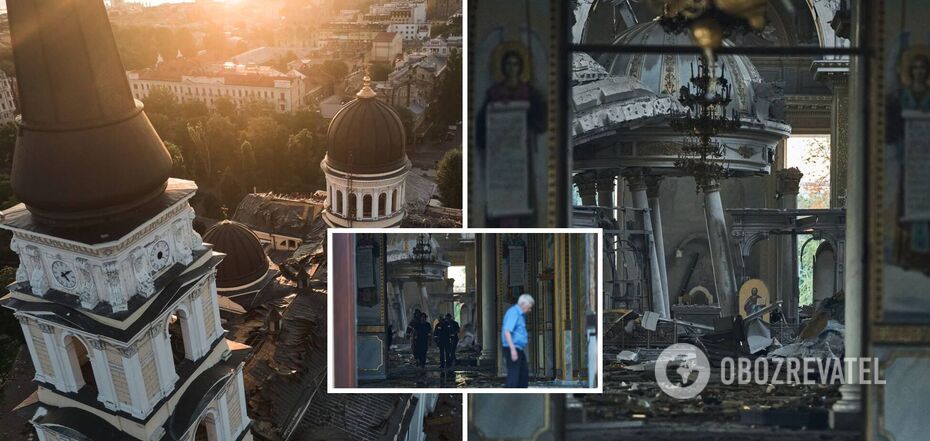 Consequences of the strike on Odesa on the night of July 23
On the night of July 23, Russia attacked peaceful Odessa again, with residential buildings and a cathedral under attack. There is and can be no justification for such terror.
Ukraine will certainly respond to the Russian terrorists. This was assured by the President of Ukraine Vladimir Zelensky.
"Missiles against peaceful cities, against residential houses, a cathedral..... There can be no justification for Russian evil. As always, this evil will lose. And for Odessa there will definitely be a response to the Russian terrorists. They will feel this answer," he wrote.
The head of state added that all Odessa residents who suffered during the night Russian attack are now being assisted.
"I am grateful to everyone who helps people, and everyone who thoughts and emotions are with Odessa. We will get through this. We will bring peace back. And for this we need to defeat the Russian evil," Zelensky added.
Andriy Yermak, head of the Office of the President of Ukraine, also promised retribution to the enemy.
"For all this evil will be the answer..." - he wrote.
The news is supplemented by