Trending:
WSJ: Ukraine needs weapons, not free American advice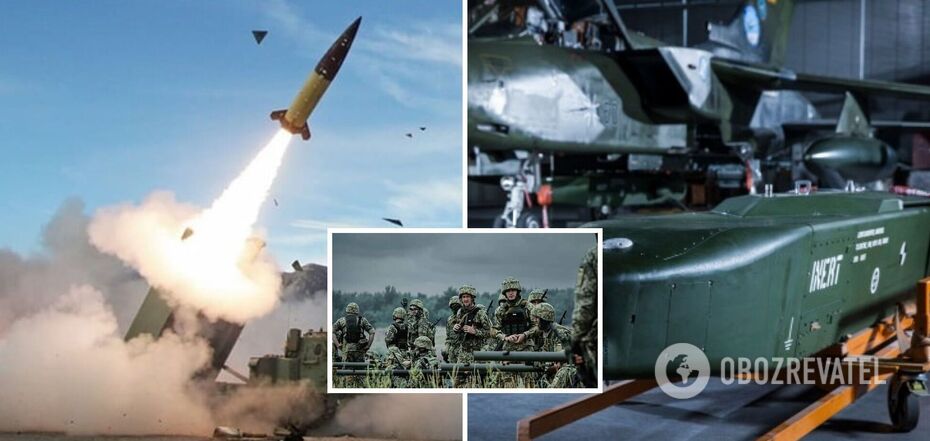 WSJ analyst calls for more military aid to Ukraine
If Ukraine is to succeed in defeating the Russian occupation army and kicking it out of its territory, the United States needs to step up its military assistance to Kyiv. Washington needs to supply the country with critical weapons, not free military advice.
President of the Yorktown Institute and a former naval officer and Pentagon functionary Seth Cropsey wrote about this in his author's column for the WSJ. He noted that Western media commentary on Ukraine's counteroffensive is inadequate due to a lack of operational experience.
"After the collapse of the Soviet Union, the US and Russian militaries stopped analyzing combat operations intellectually because they both lacked experienced opponents. They both began to focus on politics, propaganda and technological change to facilitate military power," the author argues.
Now a faulty analysis of combat operations is undermining the course of the war in Ukraine.
Cropsey criticized the views of some U.S. military representatives who say that the Ukrainian Armed Forces should concentrate their efforts on one key city in the Zaporizhzhia area. He said he believes the current Ukrainian strategy of depleting the enemy and stretching Russian troops across the entire front line is justified.
"Attempting a breakthrough without manipulating the disposition of Russian forces would have been disastrous, no matter how many Western voices demanded an American-style offensive," Cropsey writes.
"If Ukraine had heeded the advice that the Americans provided via the Washington Post and New York Times, it would have sent half-dozen brigades against the powerful Russian defenses, thus allowing Russia to concentrate its reserves and having its combat power wiped out in a matter of days," Cropsey wrote.
He said the Ukrainian army needs long-range weapons, more artillery and drones. Ukraine may run out of Storm Shadow and SCALP-EG missiles as early as October. Therefore, the country needs such long-range missiles as, for example, German Taurus missiles.
The AFU also needs to maintain its artillery advantage on the front lines. If Ukraine cannot maintain its current advantage and destroy several batteries of Russian artillery every week, its infantry will be unprotected during the offensives needed to mop up defensive positions.
"Ukraine's victory is not a matter of long-term support but of short-term transfers. Ukraine must be supported over the next six weeks to have a real chance for a breakthrough that will change the trajectory of the war," the author believes.
As reported by OBOZREVATEL, the United States will send armor-piercing munitions containing depleted uranium to Ukraine for the first time. They will be launched from American Abrams tanks, which should be delivered in the coming weeks.
Only verified information from us on Telegram Obozrevatel and Viber. Do not fall for fakes!