Trending:
"We will persecute you always and everywhere": Zelensky reacted to Russia's complaint to the UN because of Budanov's words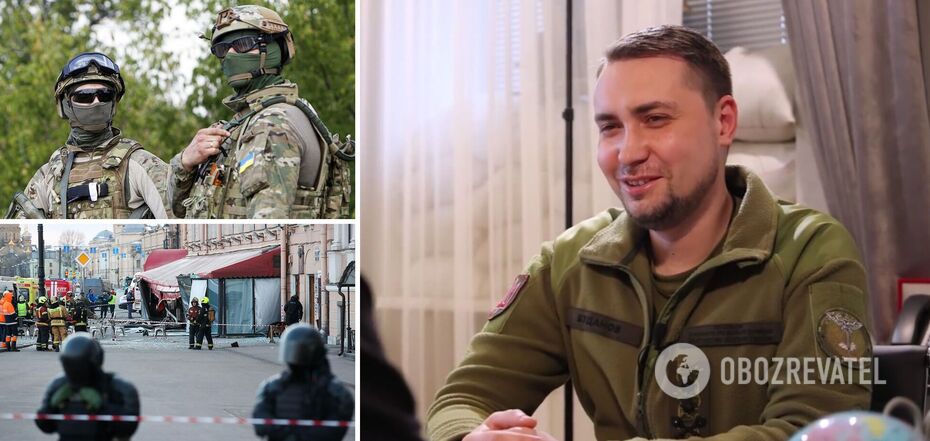 Budanov's statement about liquidation of the occupants made the Russian Federation hysterical
The office of the Ukrainian president reacted to Russia's complaints to the UN over "hate speech". Russia was angered by the words of the head of the Ukrainian military intelligence service, Kyrylo Budanov, who said that the Ukrainian special services would find Russians involved in crimes against Ukraine anywhere in the world.
The OPU confirmed Budanov's promises to find and punish all war criminals from the Russian Federation without exception and assured: not a single occupant will escape responsibility, legal or physical. Mikhail Podolyak, adviser to the head of the OPU, wrote this on his Twitter .
"Hate speech," Russia yells hysterically at a UN emergency meeting. And?.. Yes, Ukraine hates you. Yes, we will persecute you. Always and everywhere. Yes, there is nothing to talk to you - you don't know modern human languages. Yes, the time of your traditional whining, which had a hypnotic effect on global politics, is ending. Yes, the representatives of the Russian Federation - a state of serial killers - will undoubtedly pay all their debts. Yes, Ukraine will get each and every one of you, whether legally or physically. And stop using the U.N. - unconditional war criminals have no international law. Just wait for your finest hour at the tribunal," said Podolyak.
He wrote his statement in Russian, so that the recipients of the message very accurately perceived its meaning.
Recall that a few days ago, in another interview, Budanov spoke out about the liquidation of Putin's propagandists . He hinted that Ukraine might be behind some of these deaths. Budanov also stated that the Ukrainian security services have killed and will continue to kill Russians anywhere until Ukraine wins the war.
This statement caused hysteria in the Kremlin. "This appalling statement confirms that Vladimir Putin's decision to launch a special military operation was correct," said Russian presidential spokesman Dmitry Peskov.
However, the Russian Federation did not stop there. The aggressor state issued a letter to the Russian Foreign Ministry about Budanov's statement at a UN Security Council meeting. In the letter, Russian Ambassador to the UN Vasily Nebenzya called the words of the head of the Interior Ministry's State Security Department "a blatant example of hate speech, Russophobia, and incitement to violence on the grounds of nationality."
Only verified information in our Telegram channel Obozrevatel and in Viber. Don't be fooled by fakes!