Trending:
NATO contacted Shoygu over nuclear risks of Prigozhin riot - La Repubblica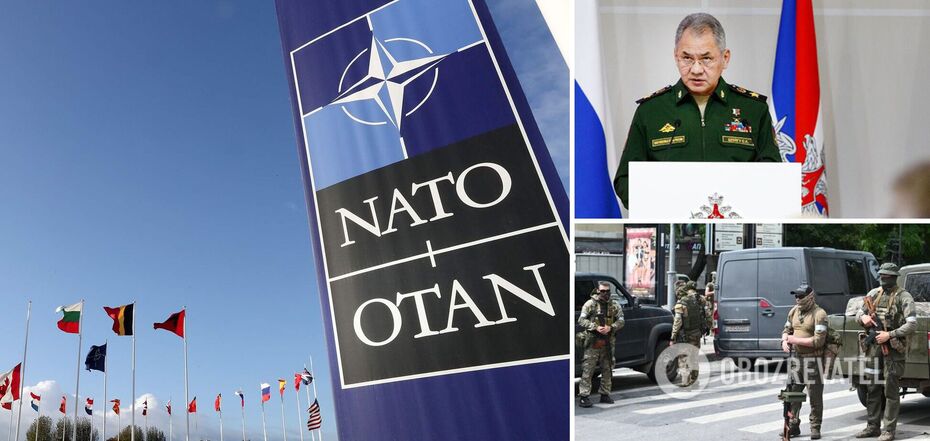 Because of the Wagner rebellion and the threat of uncontrollability, NATO has been in contact with the Russian Ministry of Defence
NATO has been in contact with the Russian defence ministry over the situation that led to the Wagner mercenary mutiny. The North Atlantic alliance took this step because of the risk of total uncontrollability in Moscow and the threat of a nuclear accident.
The Italian newspaper La Repubblica reported. Representatives of the alliance have contacted Russian Defence Minister Sergey Shoygu.
For example, the Atlantic Alliance and the offices of the European countries have expressed alarm and concern about the mutiny of the Wagnerites led by their leader Yevgeny Prigozhin. In particular, NATO members saw the events as a risk of instability and complete lack of control in Moscow, which could lead to a further escalation of the situation.
"We must avoid the risk of escalation. Prevent a nuclear accident," Brussels noted.
According to the newspaper, the conversation focused NATO's attention on the more than 1,400 nuclear warheads that are ready for immediate use.
Recall that the day before Yevgeny Prigozhin and mercenaries of the Wagner PMC "captured" Rostov in the morning, passed Voronezh region and reached Yelets in the Lipetsk region. There the march to Moscow, proclaimed by "Putin's cook", was halted: Prigozhin announced the return of mercenaries to the "field headquarters", ostensibly because of their unwillingness to "spill Russian blood". The convoys turned back, and late in the evening the "Wagnerians" led by Prigozhin rolled up their military equipment and left Rostov.
Putin's spokesman Dmitry Peskov explained that agreements had been reached with the mercenaries, under which the criminal case against Prigozhin would be closed and he would go to Belarus.
However, statements about "mutually beneficial agreements" and "avoiding bloodshed" look a bit strange against the background of reports that the Wagnerians destroyed an aircraft and six helicopters with crews in a day. A total of at least 13 Russian Air Force pilots were eliminated. It also became known that there were ten Russian servicemen on the plane.
Only verified information on our Telegram channel Obozrevatel and Viber . Don't be fooled by fakes!