Trending:
Magnetic storm to hit the Earth this weekend: how to reduce the negative impact of solar disturbances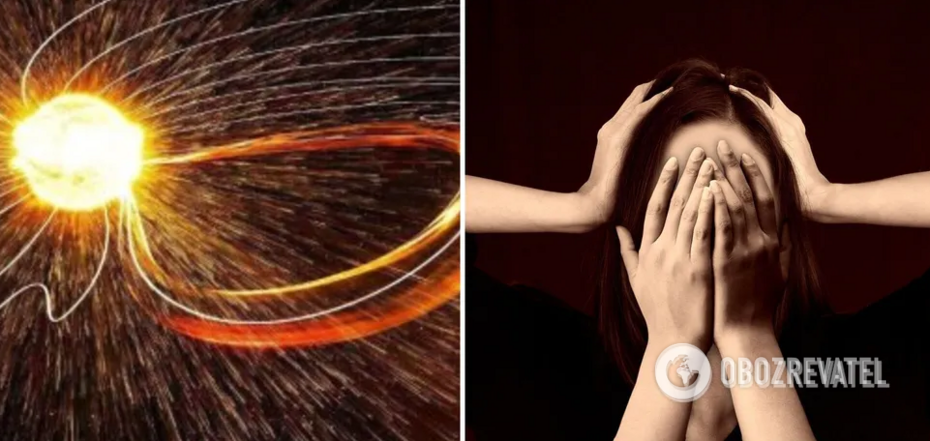 Magnetic storms of moderate strength will be felt again in March. Weather-prone people will be able to feel them on March 4, 12, 19, and 31.
The calendar of magnetic storms became known according to the website exo.in.ua. Some people may feel weakness, nausea, and headache.
Several minor magnetic storms are expected in March. They may cause headaches and malaise, in general, for weather-prone people.
Main dates of magnetic storms:
March 4 - the first solar flare of medium intensity;
March 12 - a weak wave of magnetic storms is expected - worsening of appetite and headaches may be observed;
March 19 - medium-intensity magnetic storm;
March 31 - another medium-intensity storm is expected, you need to monitor your well-being.
It is important to note that magnetic storms are changes in the Earth's magnetic field caused by solar flares.
These changes can cause people to feel unwell and even disrupt certain organ systems.
There are ways to reduce the negative effects of magnetic storms:
Increase the amount of fluids you drink;
Take walks outdoors;
Avoid alcohol and fatty foods;
Sleep hygiene;
Take a contrast shower;
People with chronic diseases to prepare a treatment plan.
Earlier OBOZREVATEL reported that from March 8 the Earth will be covered by a prolonged magnetic storm. It will last a whole week - until March 14. Magnetic fluctuations during these days will be weak. However, people may still feel the deterioration of their health during such dangerous periods.
Only verified information in our Telegram channels Obozrevatel and Viber. Do not be fooled by fakes!