Trending:
Orban says Ukrainian Armed Forces counter-offensive cannot be allowed: Zelenskyy responds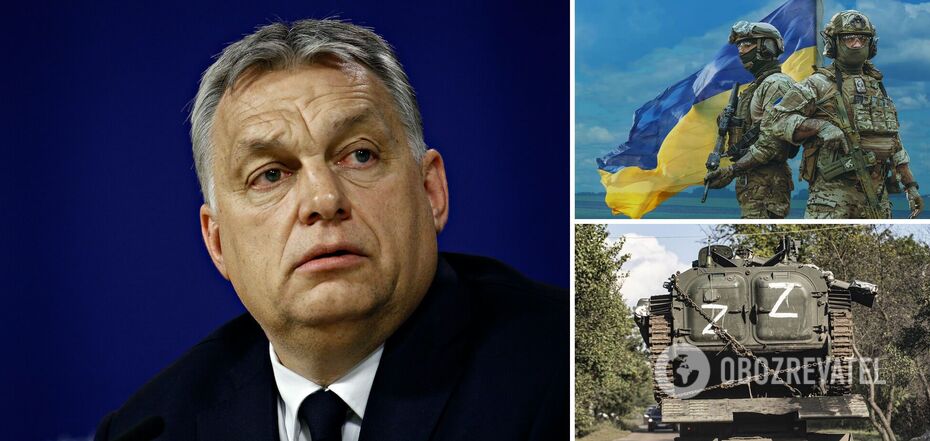 Orban says Ukrainian army counter-offensive cannot be allowed
Hungarian Prime Minister Viktor Orban said that a counter-offensive by the Ukrainian army on the battlefield should not be allowed. He argued that such an operation would be a "bloody massacre" and emphasised that: "the attacking side will suffer more losses than the defending side".
Orban, who is known as a friend of Russian dictator Vladimir Putin, referring to his "one and a half years of military experience", said that "Kyiv may lose more soldiers than Moscow". The Hungarian politician spoke about this on Kossuth radio.
"Before the Ukrainians launch a counterattack, we must do everything in our power to achieve a ceasefire and start peace talks," he concluded.
Orban also traditionally complained that it was difficult for him to be the only prime minister in the EU who advocates peace, and said that as long as he was in power, Hungary would not fight Russia.
Ukraine's reaction
The Ministry of Foreign Affairs of Ukraine has already responded to Orban's statement. Spokesperson Oleh Nikolenko reminded on his Facebook page that the Ukrainian side has clearly stated its position: peace talks can only be possible after the complete withdrawal of Russian troops from the territory of Ukraine.
According to him, a ceasefire without fulfilling this condition would freeze the war and allow Russia to regroup and build up its forces to launch a new wave of aggression.
"Moreover, Russia's daily missile and drone attacks on Ukrainian cities prove that Moscow is not considering any other scenario but to continue the war," the Foreign Ministry spokesman said.
Regarding Orban's complaints that it is difficult for him to be the only prime minister who stands for peace, Nikolenko said that he can ease the situation by taking action.
"For example, to condemn Russian aggression, to demand that Moscow stop the war and return the Russian army to Russian territory, to join the measures of international isolation of Russia, and not to undermine the unity of the EU," the Ukrainian representative suggested.
Earlier, the Hungarian prime minister also said that Ukraine allegedly would not be able to defeat the terrorist country Russia in the war. According to him, the military actions of our country are doomed, and further assistance will allegedly only lead to more victims.
The Ministry of Foreign Affairs has already responded to Orban's scandalous statement, noting that he absolved Russia of responsibility for its aggression against Ukraine.
As reported by OBOZREVATEL:
- NATO Secretary General Jens Stoltenberg also reacted to Orban's scandalous statement. He said that Russian President Vladimir Putin had underestimated the determination of Ukrainians and the West's willingness to help them;
- The defence ministers of the European Union member states also disagree with those who claim that Ukraine cannot win this war. They are confident that Ukraine is doing well and is capable of defending itself.
Only verified information is available in our Obozrevatel Telegram channel and Viber. Do not fall for fakes!