Trending:
You will be surprised: scientists named movies that burn calories no less than workouts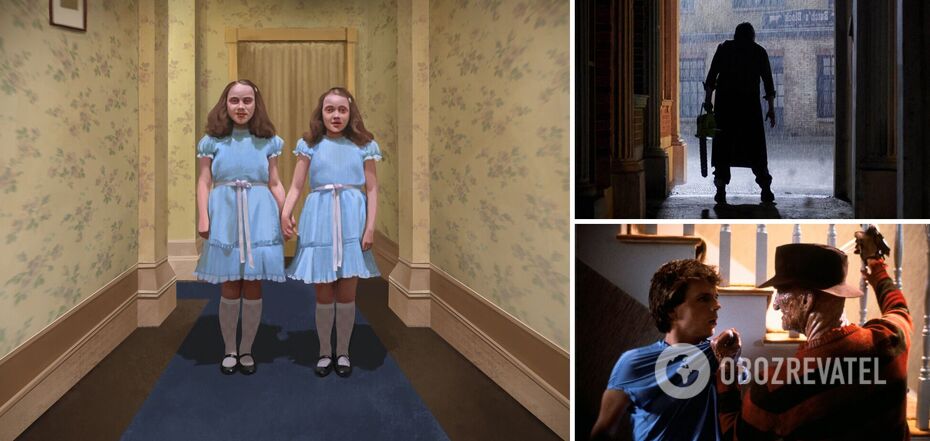 Horror movies burn calories, scientists say
British researchers from the University of Westminster have stated that watching horror movies burns a fairly high number of calories. The greatest results in this regard were shown by movies in which the creators used jump scares to scare the viewer.
According to The Guardian, watching a 90-minute horror movie can burn up to 113 calories, which is about the same as a half-hour walk. An hour of yoga, according to CrossFood, burns slightly more calories, about 175.
The study was conducted by experts from the University of Westminster at the request of the movie rental company Lovefilm. They found that some movies are more effective "workouts" than others.
The first place was taken by Stanley Kubrick's classic film The Shining (minus 184 calories), the second by Steven Spielberg's Jaws (161 calories), and the third by William Friedkin's The Exorcist (158 calories).
According to scientists, movies with regular screamers (a technique that scares you with a sudden change in image or harsh sound) help you burn more calories. This is because viewers' heart rates increase during these scenes.
"As the heart rate increases and blood is pumped faster through the body, the body experiences a surge of adrenaline, which is known to reduce appetite, increase basal metabolic rate and ultimately burn higher levels of calories," said Dr. Richard Mackenzie, a senior lecturer and specialist in cellular metabolism and physiology at the University of Westminster.
Experts analyzed 10 popular horror movies and found out which ones are more effective in terms of burning calories.
1. The Shining: 184 calories;
2. Jaws: 161 calories;
3. The Exorcist: 158 calories;
4. Alien: 152 calories;
5. Saw: 133 calories;
6. Nightmare on Elm Street: 118 calories;
7. Paranormal Activity: 111 calories;
8. Blair Witch: 105 calories;
9. Texas Chainsaw Massacre: 107 calories;
10. [Rec]: 101 calories.
As OBOZ.UA wrote:
- Earlier, scientists have named alcoholic beverages that have fewer calories and will not spoil the results of weight loss.
- Read more about foods that will help you fall asleep and which you shouldn't eat at night.
Only verified information is available on OBOZ.UA Telegram and Viber. Don't fall for fakes!