Trending:
How to cook Morkovcha: a recipe for a budget appetizer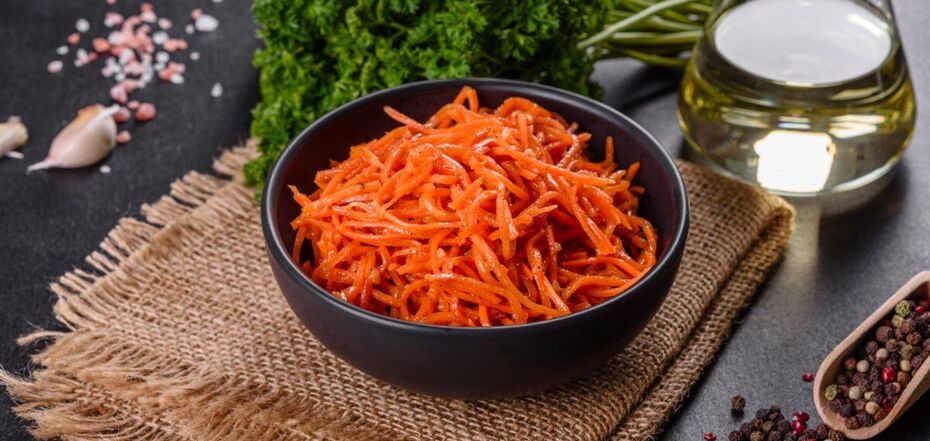 Morkovcha at home. Source: depositphotos.com
Morkovcha is a quick homemade salad and an appetizer at the same time. The dish is budget-friendly, affordable and made from simple ingredients. If desired, you can add a special seasoning or replace it with other fragrant spices.
Food blogger Yulia Fedorenko (fedorenko_pp) shared a recipe for quick Morkovcha on her Instagram page.
Ingredients:
carrots - 1 kg
salt - 1 tbsp
vinegar - 2 tbsp
garlic - 5 cloves
vegetable oil - 100 g
sweetener - 2 g
carrot seasoning - 3 tsp
Method of preparation:
1. First, peel and grate the carrots on a special Korean grater. Salt the vegetable, mix and leave it for 30 minutes to let the juice flow.
2. Meanwhile, cut the onion into thin rings and fry in vegetable oil.
3. Drain the oil in which the onions were fried. Squeeze the garlic into it, add the sweetener and seasoning. Mix everything thoroughly.
4. Pour the dressing over the carrots and add the vinegar. Stir and leave to infuse. Enjoy!
You can also find more recipes on OBOZ.UA: