Trending:
Belarus is trying to whiten its image by showing "openness" to dialogue - Polish intelligence services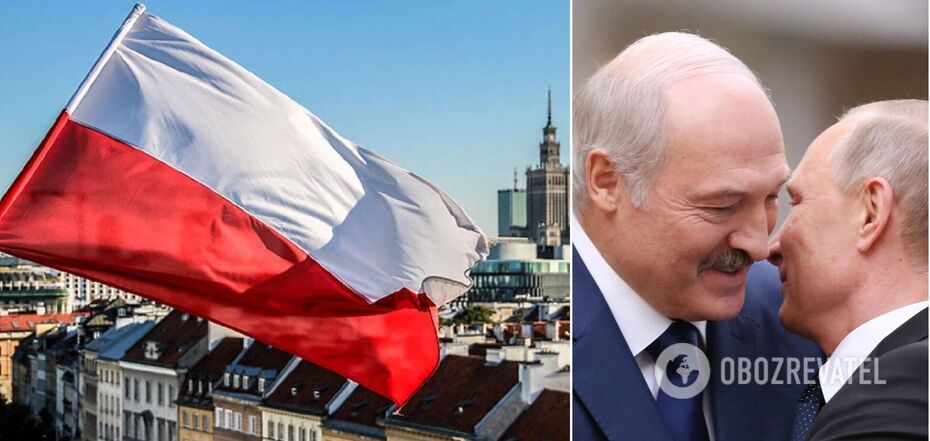 Belarus sends signals of ''openness'' to dialogue with Poland, but this is propaganda
The regime of self-proclaimed President of Belarus Alexandr Lukashenko has begun to use new trends in propaganda. Belarus has begun to spread "signals" that Minsk is allegedly open to dialogue with the European Union member states, in particular, with the new government of Poland.
Stanisław Żarin, the government's commissioner for the security of Poland's information space, said this on his page on the social network X (formerly known as Twitter) on Sunday, November 19. Belarus sends signals of "openness" to dialogue with the future Polish government, while "forgetting about the evil" allegedly committed by the country.
At the same time, Lukashenko's regime has consistently characterized Warsaw's current policy as aggressive, provocative, and harmful to Poland and Europe.
According to Żarin, such narratives by the Belarusian regime should be perceived as an attempt to use the post-election situation in Poland to soften the Polish government's position on Minsk's hostile actions, as well as to "whiten its image, which is full of lies."
According to him, Belarus pretends that in the summer of 2021 it did not try to harm Poland with a hybrid operation to destabilize the Polish-Belarusian border, which is still ongoing.
He noted that this operation, which is supervised and controlled by Belarusian services, is constantly accompanied by repetitions of accusations against Poland of allegedly committing "genocide" against "refugees" who managed or tried to cross the border.
Żarin also added that Russia and Belarus continue operations against Poland aimed at destroying the country's image, undermining mutual trust between Poles and Ukrainians, and ridiculing Polish security structures. In particular, the Kremlin's propaganda has recently been conducting an operation to discredit Poland's defense capabilities (from Russia's point of view, these are always offensive capabilities), promoting the version that the military potential of the Polish Armed Forces is exaggerated.
As reported by OBOZ.UA, since the beginning of 2022, the Russian occupiers have taken more than 2,400 Ukrainian children aged 6 to 17 to Belarus. Children were abducted from at least 17 cities in the temporarily occupied territories.
Only verified information is available on our Telegram channel OBOZ.UA and Viber. Do not fall for fakes!