Trending:
Where to hide during an earthquake: the most dangerous place in an apartment is named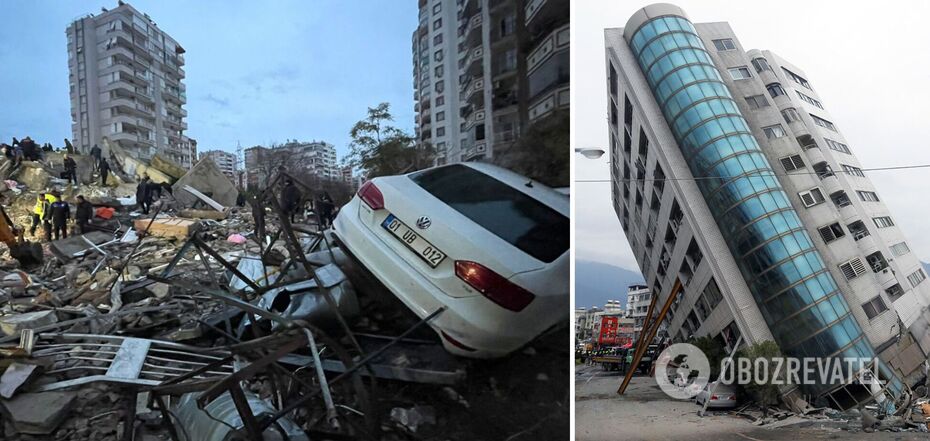 Planet shaken by a series of earthquakes
A series of powerful earthquakes have swept across the globe. The scale of the destruction and losses is catastrophic; as of the morning of February 8, the death toll from the devastating earthquake in southern Turkey and Syria has risen to more than 7,800 people.
Tremors were also recorded in Taiwan, Alaska, Turkey, Israel and Argentina. Earthquakes are unpredictable natural phenomena, so Sante Plus has told you where to hide in your apartment if the disaster takes you by surprise.
Where to hide during an earthquake
An earthquake happens unexpectedly, and every second counts, so you need to act immediately. First of all, the golden rule, according to experts, is not to panic. You should remain calm whenever possible.
If you're at home, the safest place to stand is near a solid wall or column. If you are short on time, experts recommend hiding under a table or under a door frame. This way, you are unlikely to get hurt by pieces of plaster or concrete.
What places should be strictly avoided
Avoid the most dangerous places in the house. Stay away from windows, mirrors, and other glass objects that can injure you if they fall. According to survival experts, the most dangerous place is the kitchen. The kitchen usually contains many traumatic objects, including dishes, which can fall from the first tremors and seriously injure you during a strong earthquake.
An earthquake usually lasts only a few seconds, but depending on the intensity of the tremors, it can feel like an endless time.
What to do after the tremors stop
Immediately after an earthquake, check your gas installation. Do not switch on the lights until you are sure there is no gas leakage in the house. A dangerous earthquake can lead to power or gas interruptions.
Experts also insist on having some things on hand: a first aid kit in case of injury, plain water, non-perishable food (such as canned food) and a flashlight.
What are the consequences of an earthquake?
The direct effects of some earthquakes include structural damage to buildings, fires, damage to bridges and motorways, slope failures or even possible tsunamis in the regions concerned. These types of impacts largely depend on the location of the earthquake and the ability of the infrastructure to withstand the tremors.
How long an earthquake lasts
Most earthquakes last only a few seconds. But keep in mind that the stronger the earthquake, the longer it can last. Earthquakes with a magnitude of 5-6 often last up to 30 seconds. Large earthquakes can cause longer tremors of up to several minutes.
Previously, OBOZREVATEL told about the consequences of powerful earthquakes in Turkey and Syria.
Subscribe to OBOZREVATEL's Telegram and Viber channels to keep up with the latest news.