Trending:
When Mother's Day is celebrated in Ukraine: date in 2023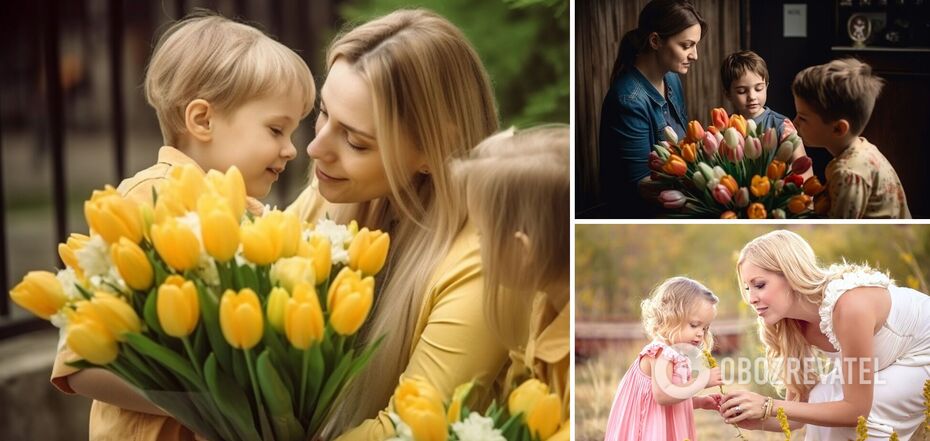 Mother's Day is a kind and bright holiday that is associated with flowers, smiles, and real spring warmth. Every year Ukrainians celebrate Mother's Day on the second Sunday of May.
There is no official day off, of course, and it's not just because of the war. Mother's Day is always on Sunday, so there is simply no need for an extra day off. Read about the traditions and history of this day in the article OBOZREVATEL.
Mother's Day in Ukraine
Almost every country in the world celebrates Mother's Day, but on different days, most often in spring, in March, or in May.
In 2023 Ukrainians will celebrate the holiday on May 14.
History of the holiday
The first country to celebrate Mother's Day at the highest level was the United States of America. On May 8, 1914, Congress officially introduced the new holiday.
The years of World War I followed so the global introduction of the holiday was slightly delayed. Already after the war, Mother's Day began to be celebrated in some European countries. In particular, in the Scandinavian Peninsula, Germany, the Czech Republic, and Slovakia. On this day it was customary to come to the parental home and give mothers spring flowers, sweets, or small gifts. The whole family tried to gather around the festive table.
Speaking of the history of the holiday, it is worth mentioning the ancient British traditions dating back to the 17th century. For several centuries, the British Empire celebrated Mothering Sunday, or Mothers' Sunday. It was associated with the fourth Sunday of Lent before Easter. Although there was no official holiday, mothers were congratulated throughout the country, held family parties, and decorated their homes with spring flowers. Mothers prepared delicious dinners and pastries for the whole family.
Among the important figures who played a key role in officially establishing the holiday was American activist Julia Ward Grove. She was a well-known pacifist and in 1872 suggested that a separate day be set aside to honor mothers who participated in the struggle for peace.
Anna Jarvis, also an American, 1907 proposed the initiative to dedicate one day a year to honor mothers.
U.S. President Woodrow Wilson in 1914 officially declared the second Sunday of May a national holiday in honor of all mothers.
Previously OBOZREVATEL published cards and greetings for Mother's Day.
Subscribe to OBOZREVATEL channels in Telegram and Viber to keep up with the latest developments.