Trending:
What the world's smallest dog looks like: photo of the record holder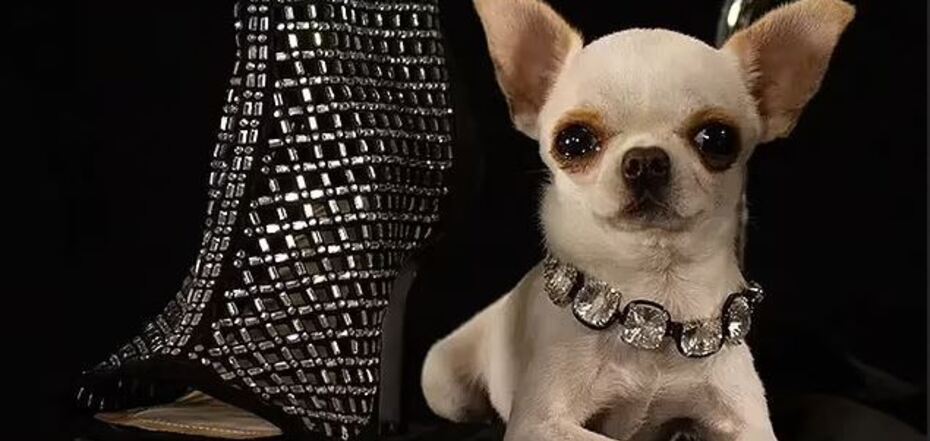 The world's smallest dog
The Chihuahua is the smallest dog breed in the world. Recently a new record was fixed in the USA - they chose the smallest among the smallest. It became two-year-old Pearl, who has a height of only 9.14 cm and weighs 553 g.
Pearl's victory is an excellent example of "quality" genetics. The previous record holder's name was Millie, and she was Pearl's aunt. The Daily Mail reported more about the canine records.
Millie and Pearl's records
In August 2022, Pearl was officially recognized as the world's smallest dog. Her predecessor Millie was 9.65 cm tall and held the record from February 2013 until her death in 2020.
Born in Orlando on Sept. 1, 2020, Chihuahua Pearl weighed 28 g. Her owner, Vanessa Samler, noted that Pearl likes to eat chicken and salmon.
According to a recent study, small dogs with short muzzles tend to be independent, willful and unruly. Ms. Samler says her Pearl is the exception to the rule: She is obedient, submissive, and very calm.
Chihuahuas have been known since the middle of the 19th century. The breed was named after the Mexican state of Chihuahua. According to popular belief, these dogs were bred in Mexico many centuries ago.
The Chihuahua came to the United States in the late 1800s. They won favor with local fashionistas and acted as a fashion accessory.
Zeus Records
And in 2011, the tallest dog in the world was recognized German Great Dane Zeus, who was more than 1.2 meters tall, 70 kilograms in weight and ate more than 14 pounds of food daily. His predecessor, also a German Dane named Giant George, was only 2.54 cm shorter.
Owner Denise Dorlag, of Michigan, USA, recounted, "Zeus was so huge that little kids thought he was a horse. And we kept hearing, 'do you have a saddle for this horse?' or 'is it a dog or is it a pony?' It was a lot of fun."
Sadly, Zeus died in 2014 at the age of six, but his name is still in the Guinness Book of World Records.
Another giant will try to compete with him, also Zeus, who has a colossal height of 1.05 meters and lives in Bedford, Texas, with his owner Brittany Davis.
Previously OBOZREVATEL told what treats should not be given to dogs and why.
Subscribe to OBOZREVATEL channels on Telegram and Viber to keep up with the latest news.