Trending:
What food to order during the flight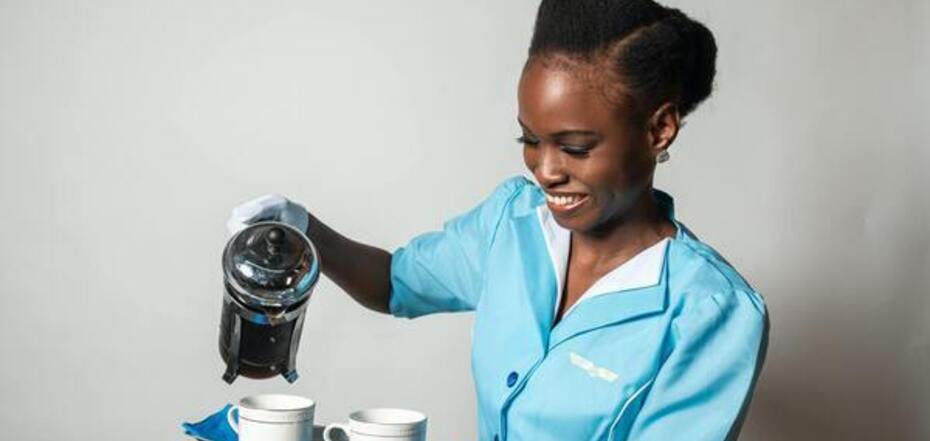 Coffee and tea are made from portable tanks that are rarely cleaned. Source: Pexels
It happens that lunch, breakfast and dinner on board do not please passengers with variety and exquisite taste. And whatever you choose from a beautifully designed menu, the dish brought by the flight attendants will certainly not differ from the picture in the booklet.
The Daily Star correspondents talked about it with a flight attendant in economy class, and got detailed information about the culinary "secrets" of airlines. In particular, she said that if you are offered one of two dishes, you should choose which, because "the second dish tastes disgusting"
As it turned out, in this case it was a choice between the classic "airplane" food: chicken and fish. And according to the airline employee, the correct answer in this case is chicken, because "the fish on planes tastes awful".
In addition, the flight attendant advised not to order coffee and tea during the flight, as drinks are made with low-quality water from portable, dirty tanks.
By the way, the founder of Air Advisor, Anton Radchenko, states that "drinking water from the tap on the plane is the worst thing you can do." According to the travel expert, in this case, the risk of catching a dangerous disease is extremely high.
Speaking to the Daily Star, he noted, "The water systems on planes are rarely cleaned. So when you ask for a glass of water or whatever is made on it, you're just drinking water from dirty pipes." Thus, he advises drinking bottled water, available at any dispensing point on the route, and which can be stored for a long time without the risk of ending up in intensive care a sip after.
Previously OBOZREVATEL wrote about how to pack a suitcase on the road, so as not to forget anything. Also, you can not bring containers for liquids with a volume of more than 100 ml. on the plane.