Trending:
The 5 best cities for freelancers to live and work in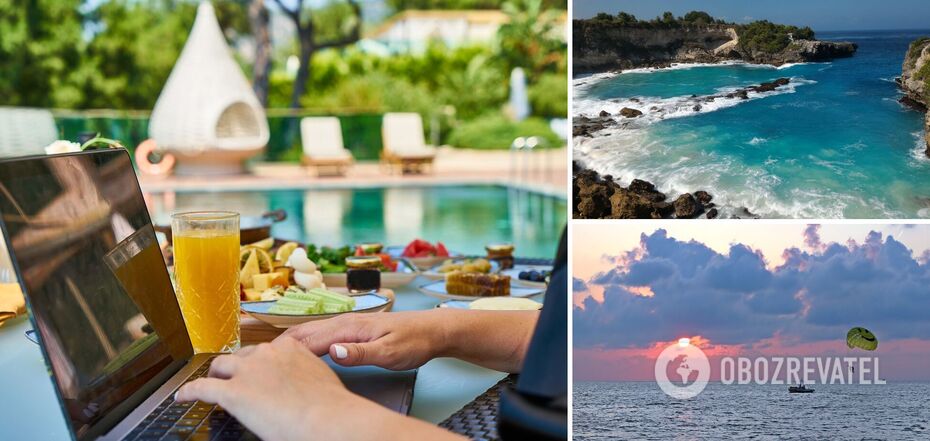 The best cities in the world for freelancers
Freelance work is a great opportunity to travel and spend a lot of time in different parts of the world. Moreover, in some countries the prices of accommodation are very low and with average earnings on a remote job you can spend a good time there. OBOZREVATEL selected 5 most comfortable places for those who do not need to sit in the office.
Recall that quarantine conditions in many countries are still strengthened because of the rapid spread of a new dangerous strain of coronavirus Omicron. Please visit the official portal of the Consular Service of Ukraine for detailed information about the rules of entry to the territories of different states.
Buenos Aires, Argentina
The beautiful Argentine city boasts comfortable temperatures and incredible views. We should not forget that it is considered one of the cheapest in the world. So, a month's rent in the capital costs about $350, and for food and travel costs 3-5 dollars a day.
However, there are also disadvantages. First of all, the crime rate. A few steps away from the center, you can get into the gangster neighborhoods and become a victim of criminals. However, the elementary rules of conduct in Argentina will protect you from unpleasant stories. The second negative point - the constant problems with the Internet. Find a high-speed connection in the city is almost impossible.
Canggu (Indonesia)
The city is located on the popular island of Bali, so it has incredibly beautiful scenery. It is located a little away from popular locations, so the noise from hundreds of tourists will not disturb you. And the white sand beach is always close by, which will help you relax from everyday life.
You can rent a place in town for $400, and for a small surcharge, your landlords will cook and clean. You should set aside $7-$10 a day for meals.
New Delhi (India).
The capital of India is also famous for good locations and budget prices. This is especially noticeable during the "low" seasons, when most tourists choose other countries. So the cost of living in the city in January-February and July-August is quite inexpensive.
A month's rent for an apartment will cost you about $213. Meals here are somewhat more expensive than in the above cities. A normal meal for an adult a day costs $12-17. However, you can always turn down the cafe and cook on your own.
Batumi (Georgia)
Needless to say, it is in Georgia that the oldest traces of wine making in the world have been found. This country is full of colors in every sense. It is interesting at any time. If you decide to spend the winter in Batumi, you won't regret it. The comfortable climate and many interesting places will make your trip unforgettable.
Prices for accommodation in Georgia are lower than in other European countries. Rent an apartment in Batumi for a month costs about $420, and meals will cost $16-19 per day.
Rio de Janeiro, Brazil
Brazil's capital is sure to surprise you with contrasts and experiences. Comfortable business districts mingle with nightclubs and noisy pubs. There's a balance between the casual and the festive. It's warm and windless in winter, and you can walk around in the evenings and admire the views.
To rent an apartment for a month, you only need to carry $180. You don't need much for food - $5-7 dollars a day is enough. But avoid the tourist areas, where everything costs many times more.
Earlier OBOZREVATEL wrote about the warmest countries in Europe, where it is comfortable to rest in winter.