Trending:
SurgiBox, a life-saving development, has been successfully tested at the frontline in Ukraine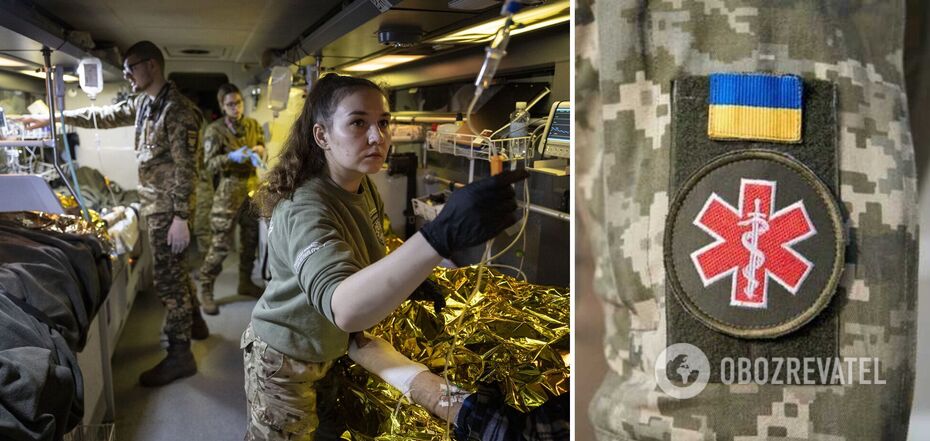 Ukrainian medics working on the front line
For the first time in Ukraine, the startup SurgiBox was tested in the field, allowing for sterile operations in any environment. The development can be used both in combat situations and in poor countries where there is simply no access to operating theatres.
Details of the first tests are described in a press release published by the Massachusetts Institute of Technology (MIT). The SurgiBox was developed with the support of D-Lab, which is part of MIT.
The SurgiBox was brought to Ukraine in March 2023 when two minibuses with doctors and other medical supplies crossed the Polish border and headed to Kyiv as part of a humanitarian mission.
Both vans were filled with traditional medical supplies that are especially needed during war, but there were also 50 units of a brand new system that enables safe surgical operations in places where there are no sterile operating theatres.
The SurgiBox allows for safe operations of any complexity, regardless of hostilities, harsh weather conditions or other natural disasters.
The system is very compact and fits into a regular backpack, and it takes just minutes to set up. The SurgiBox consists of a bubble with holes facing inwards, a module that filters and controls the air flow, and a battery.
"We try to provide safe surgery for patients who need it. Nowadays, outside of a very small part of the world, it is very difficult to get safe surgery. You can have the same doctors, the same outstanding skills, but if you don't have the facilities and equipment, you just can't offer the same care," said SurgiBox founder Debbie Theodorescu.
In Kyiv, Teodorescu and her team trained Ukrainian doctors in the use of SurgiBox and gained a new appreciation for the daily challenges Ukrainians face.
SurgiBox, according to the developers, allows surgeons to be placed in a more familiar environment, regardless of what is happening around them. Thus, they are able to reduce their cognitive load and be more focused while working.
The developers said that they had already received a letter of thanks from the Operational Command "South", which said that 31 lives had been saved thanks to the help. However, not only the military, but also civilian medics used the development. It proved to be suitable not only for surgeries for gallbladder infections or appendicitis, but also during childbirth.
The development can also be used to perform surgeries right next to the patient's bedside if they are elderly or particularly vulnerable to infections. It can also be used for mobile operations in ambulances or at home.
SurgiBox is currently increasing the production of its systems. In the near future, the startup should receive the second certification of medical equipment from the European Union. After that, SurgiBox can be used in all EU countries.
Earlier, OBOZREVATEL also reported that the Spanish startup Overture Life has created a sperm injector robot that successfully fertilised a human egg. The experiment resulted in the birth of two healthy babies.
Only verified information is available in our Obozrevatel Telegram channel and Viber. Do not fall for fakes!