Trending:
Strawberries will double: what to fertilize bushes during flowering period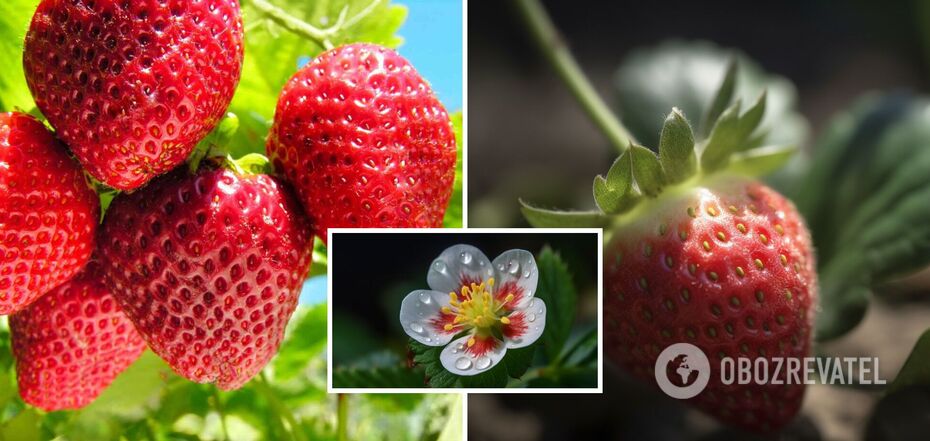 What to feed strawberries during flowering
The flowering period - the best time to feed strawberries. For the first spring feeding, it is recommended to use a solution of cowpea and ammonium sulfate mixed in a ratio of 2:1 and diluted with water.
Experts suggest applying fertilizer three times a year: when new leaves begin to form, during flowering and after the appearance of ovary. Read how to increase the berry yield in the article by OBOZREVATEL.
Caring for strawberries during flowering
At the flowering stage, the strawberry bed is already overgrown with weeds. Therefore, you should first get rid of excessive vegetation. The soil should be well loosen. This is necessary so that the roots of the bushes were well supplied with oxygen and in sufficient quantities of moisture.
In addition, you can remove the tendrils - they waste nutrients during the period of active growth and flowering.
What to feed strawberry bushes
Organic fertilizers using herbs are ideal. Many gardeners advise to prepare an infusion of nettles. This fertilizer is not quick to prepare, because nettle infusion must be well infused. Then pour 10 liters of cool water into a container, add 0.5 liters of nettle infusion and 500 g of wood ash.
If you do not have time to make infusion, you can dissolve in ten liters of water 1 tablespoon of organic fertilizer and add 1 teaspoon of potassium sulfate.
These solutions should be watered strawberries under the root. Strawberries respond well to fertilization and will thank you with a generous and sweet harvest.
By the way, there is one universal fertilizer, which can significantly save time and effort. Gardeners say that you can get by with just one fertilizer application per season. You will need boric acid, manganese, iodine and ammonia. Read in this article how to prepare the solution and when it can be applied.
Earlier OBOZREVATEL reported that the price of strawberries in Ukraine has broken the record.
Subscribe to the channels OBOZREVATEL in Telegram and Viber to keep up with the latest news.