Trending:
Source of youthfulness discovered in genetically modified mice: it has no side effects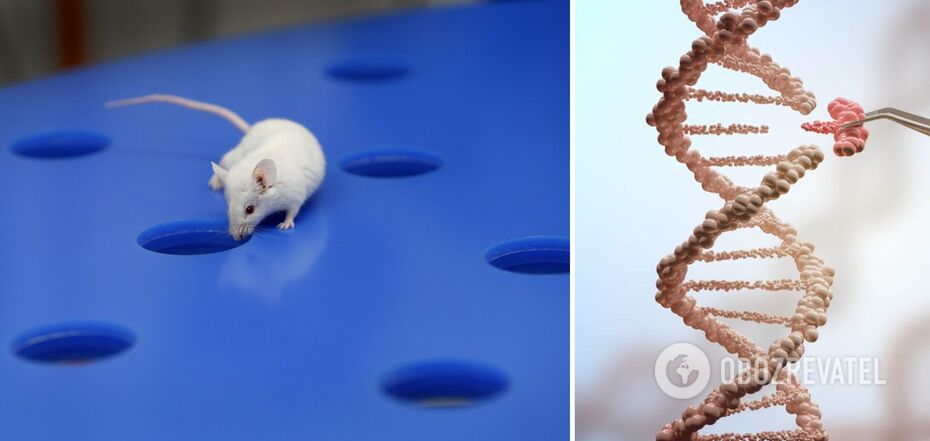 Modification of just one gene has extended the life of mice and made them healthier
Scientists have managed to extend the life and health of test mice by genetically modifying just one gene. This gene is also present in humans, so it is likely that the results for humans will be the same.
The work of the research team from Taipei Medical University in Taiwan was reported by Interesting Engineering. The biggest surprise of the study was that the intervention in the genetic code of mice did not lead to any side effects.
The discovery made by the researchers could change our understanding of life and open up new opportunities for improving human health. Although the success was achieved only in experiments with mice, this discovery paves the way for advances that could transform healthcare by providing people with tools to fight age-related diseases and unlock the secrets of longevity.
The researchers from Taiwan focused on a gene known as KLF1, which, when modified, has shown a striking effect on the lifespan and health of mice.
The gene modification rejuvenated the cells of mice and delayed the age-related deterioration of their memory and heart. This means that the mice not only lived longer, but also aged more slowly, retaining their youthfulness and energy.
"It was a big surprise. So far, we haven't found any negative side effects," said Che-Kung researcher James Shen about the results.
The researchers believe that the fact that there are no side effects indicates that the genetic changes are safe and will probably not have any negative consequences if such modifications are applied to humans.
In addition to studying the condition of the modified mice, the scientists also conducted another experiment in which the blood of the experimental mice was injected into unmodified mice. The results again surprised the scientists. It turned out that even in this case, the mice that had not modified the KLF1 gene lived an average of five months longer (about 20% of the average life expectancy of mice) than their unmodified counterparts. Their physical and mental performance also began to decline later than that of normal mice.
It was also found that when the modified gene was transplanted through bone marrow cell transplantation, the mice demonstrated significantly higher anti-cancer capabilities. They had reduced tumour growth and a lower incidence of spontaneous cancer than unmodified mice.
Since humans also carry the KLF1 gene, which regulates the production of new red blood cells, scientists suggest that this genetic change can be easily applied to humans and is likely to have the same qualitative effects.
Currently, the study is awaiting an expert review that will determine the further fate of the experiments with the KLF1 gene.
Earlier, OBOZREVATEL also reported that something inexplicable happened to mice in space.
Subscribe to OBOZREVATEL's Telegram and Viber channels to keep up with the latest news.