Trending:
Poroshenko reacted harshly to the IOC's position on Russia: Come to Bucha and discuss "Olympic ideals" there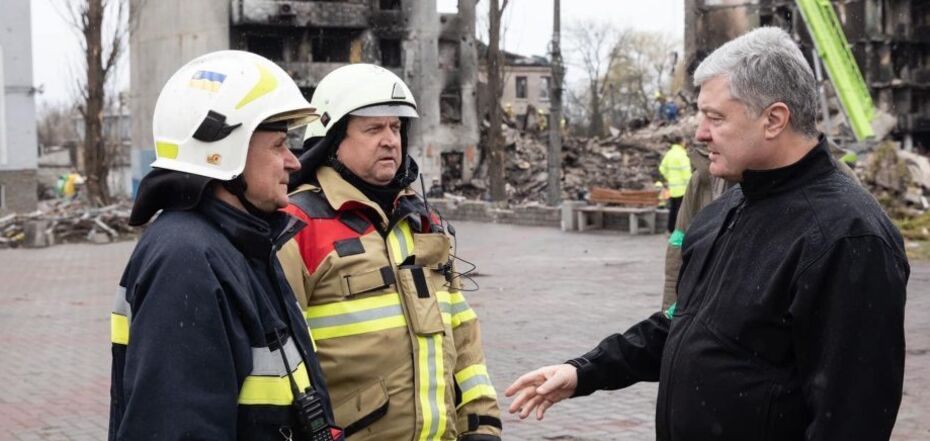 Petro Poroshenko
Petro Poroshenko said on Polish TV channel Polsat News that the decision of the International Olympic Committee to allow Russian and Belarusian athletes to compete shocks everyone who knows about the crimes of the aggressor state on the territory of Ukraine.
He called on the IOC members to come to Bucha to make sure that Russia is incompatible with the principles of Olympic sport, European Solidarity reports.
"I was shocked by this reaction. I have met with the International Olympic Committee several times, and I could not imagine that the Olympic movement would be involved in supporting an aggressor. Of course, we are saddened by this decision, which demonstrates such a lenient stance towards the Russian aggressor," the fifth president said.
"I would like to invite members of the International Olympic Committee to hold an IOC meeting in Bucha. Look into the eyes of those who lost their loved ones, go to the cemetery, see the bombed churches, visit Borodyanka, where large apartment buildings were destroyed by Russian missiles. And say: is this a symbol of Olympic ideals?" - Petro Poroshenko noted.
"I have two suggestions. The first is that, of course, the civilised world should boycott those competitions in which Russian and Belarusian athletes take part. We cannot show business as usual. The world is different," Poroshenko said.
"And the second proposal is that we must act decisively. I would like to appeal to French President Emanuel Macron, whom I know very well and with whom we have worked together a lot, to the French government and parliament, to come up with an initiative not to issue visas to Russian and Belarusian delegations. Or to cancel the existing visas of Russians and Belarusians who want to ignore the blood and lives of tens of thousands of Ukrainians. They are involved in the genocide against Ukraine and Ukrainians either by their direct participation or by voting for Putin and tacitly accepting it," Petro Poroshenko stressed.
Recall, Petro Poroshenko showed a video of a Poseidon UAV "pop" in Donetsk, tracking the enemy.