Trending:
Poroshenko brought equipment to the gunners who sank the Moskva. Photos and video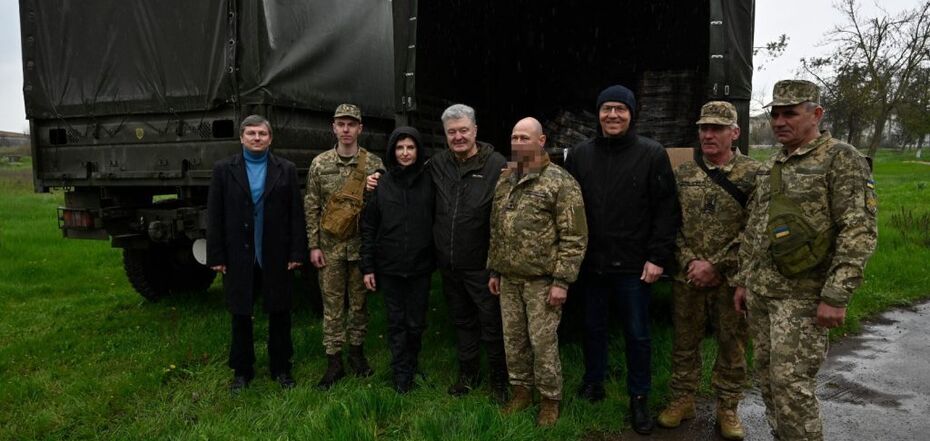 Poroshenko brings equipment to artillerymen who sank Moskva
A year ago, Ukrainian artillerymen sent the Russian cruiser Moskva to the bottom. Petro Poroshenko brought three DAF trucks to the heroic 406th Brigade, which continues to destroy the occupiers. One of the trucks is equipped with a manipulator that allows loading shells onto the platform.
Petro Poroshenko recalls that a year ago, the news that an artillery brigade's combat crew had hit the flagship of the Russian Black Sea Fleet, a missile cruiser symbolically named Moskva, using Neptune missiles created by the Ukrainian defence complex, amazed the whole world. He says he was delighted and proud of Ukraine.
"It is an honour for us to strengthen the combat capability of our artillerymen. And it is a special pleasure when we know how merciless they are towards the enemy. The cooperation between the NGO "Sprava Hromad" and this brigade is like clockwork: they send us a request, we send them the cargo. We provide them with everything they need: trucks, radios, tyres, and starlinks. This time we brought DAF trucks for the artillery soldiers," Poroshenko said.
"I want to thank you for the great work you are doing to defend the country. And there is no doubt that we will win and that Russia will follow the example of the Moskva missile cruiser, which sank the 406th Brigade with an accurate salvo from Neptune," Poroshenko said.
The artillerymen thanked him for his help and assured him that it would be so: "With such help, we will definitely win."