Trending:
Petunia will bloom without stopping: the most effective way to feed the plant was named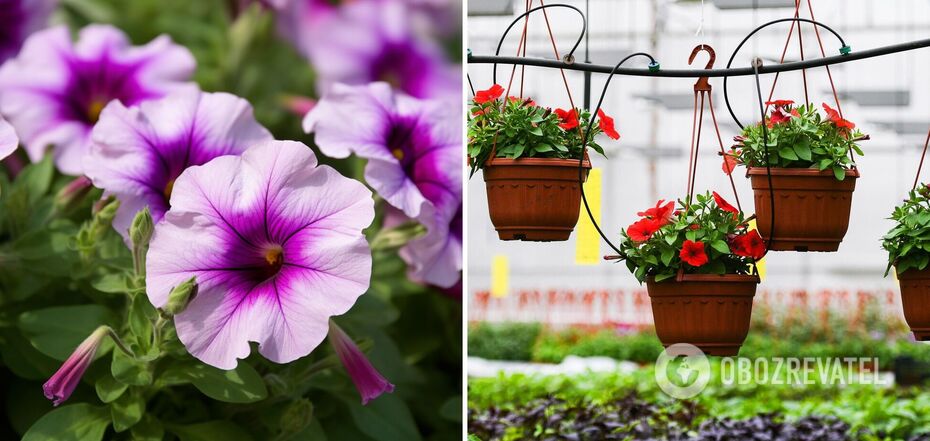 Petunias can be grown in a bed and in pots
In the ranking of the most popular flowers petunia consistently takes one of the first places. These not too fastidious flowers are grown in beds and pots, which decorate balconies.
With proper care, petunias will bloom until late fall. But feeding pus to these flowers is not recommended, this can lead to fungal diseases. What fertilizers are suitable for petunias - read in the article OBOZREVATEL.
For petunias will be optimal loam or sandy loamy fertile soil, pre it can be made humus or compost. Planting flowers in a bed, it is better to choose an open area, which gets enough sunlight.
According to experts, the ideal fertilizer for petunia will be potassium monophosphate. For convenience, we publish step by step instructions.
Step 1. Pour 10 liters of water into a large container and add 10 grams of potassium monophosphate.
Step 2. Mix thoroughly until the monophosphate is completely dissolved in the water. That's it - the fertilizer is ready. Water the petunias at the root, it is better that the solution does not get on the leaves or flower stalks.
Step 3. Fertilizing should be done in parallel with watering with regular water. This fertilizer is too concentrated and the plant can get burnt by the root system.
If you follow all the instructions, the petunias will grow quickly and produce new buds.
Excessive overwatering can prevent drainage, it is recommended to fill the planting hole or vase by half. As drainage can be used:
gravel
clay pieces
granulate.
Previously OBOZREVATEL told how to help withered petunias to recover and bloom again.
Subscribe to OBOZREVATEL channels in Telegram and Viber to keep up with the latest events.