Trending:
Lopez is afraid of being poor and Jolie - to be rejected: the strange complexes of the most popular actresses in the world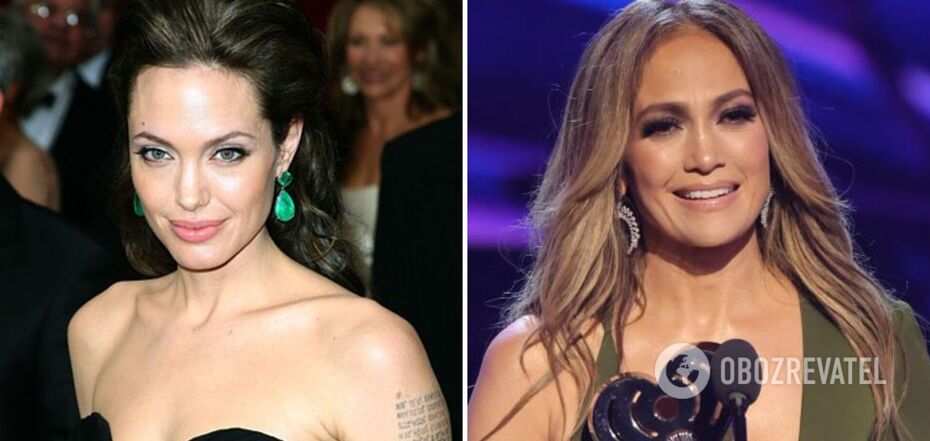 Celebrities didn't tell many people about their complexes
The heroines of our selection are considered the most beautiful and successful women on the planet. They drive fans crazy with their attractiveness, talent, charisma and sexuality. They can safely be called queens of style. But they themselves are unlikely to take such "credit". The reason is that these actresses have numerous complexes and internal problems.
OBOZREVATEL lift the veil of mystery and tell what Angelina Jolie, Jennifer Lopez, Brigitte Bardot, Nicole Kidman and Julia Roberts are afraid of. You could hardly have guessed it (scroll to the bottom of the page to see the photo).
Jennifer Lopez - "poor girl" complex
The famous actress and singer was born into a poor immigrant family. The family struggled to pay for housing and could not afford their heirs what other children their age had. Lopez once recalled having to cover herself with a scratchy blanket that made her entire body ache. This type of star plays and in many of his movie roles. It is the "poor girl" complex makes Affleck's wife always look stunning and carefully monitor her appearance..
Angelina Jolie - "unloved daughter" complex and fear of rejection
Angelina Jolie's parents divorced when she was only a year old. While her father was building a career, her mother supported the family and tried to bring up the best qualities in the girl. The actress grew up rebellious and from an early age felt the lack of male care and attention. Despite the fact that she was later able to build a professional relationship with her father, the famous director Jon Voight, the celebrity continued to broadcast her unloved daughter complex. Young Jolie tried to stand out from the crowd, so there are a large number of tattoos on her body. The celebrity wanted any way to get the attention of men, began abusing alcohol and tried drugs. Also Angelina all her life was afraid of rejection of the strong half of mankind.
Nicole Kidman - Shyness
Australian actress Nicole Kidman as a child was very shy, she stuttered and for a long time could not get rid of this problem. When the artist was very young, her mother was diagnosed with breast cancer. The girl had to grow up early, start working and take responsibility for the younger children. That is why the star grew up shy and not at all spoiled by fate.
Julia Roberts - Fear of Abusive Relationships
When the actress was only 4 years old her mother Betty Roberts divorced her father and began a relationship with theater critic Michael Motes. A year later she married him. After the marriage broke up in 1983, Betty called the marriage a big mistake. The fact is that the stepfather was physically and psychologically abusive to the children. Julia herself never mentioned it and even broke off relations with her brother, considering his confession to the public - an unnecessary revelation.
Brigitte Bardot's non-acceptance of looks
Hard to believe, but the main sex symbol of the 1950s and 1960s, the iconic French actress Bardot for a long time considered herself an ugly duckling. But it was her unusual facial features that managed to draw attention to the girl, because the public was tired of the formulaic beauty. The actress was brought up in a strict Catholic family, felt the strong pressure of religion and parents. Relatives up to adulthood controlled her every move, especially the degree of frankness of the movie scenes in which she participated. That is why Brigitte was very shy and withdrawn. After the blonde career went up, she felt euphoric and ceased to understand what is good and what is bad. The girl began to shoot nudes, lead a bohemian lifestyle, have promiscuous relationships.
Recently, OBOZREVATEL wrote which Hollywood actors have Ukrainian roots. Often, including our favorite movies, we do not realize that we admire the talent of artists who were born or have relatives from our country. To find out all the details - read our material.
Only verified information in our Telegram-channel Obozrevatel and in Viber. Do not be fooled by fakes!