Trending:
Kidnapping and Sex Slavery: The Most Dangerous Countries for Female Tourists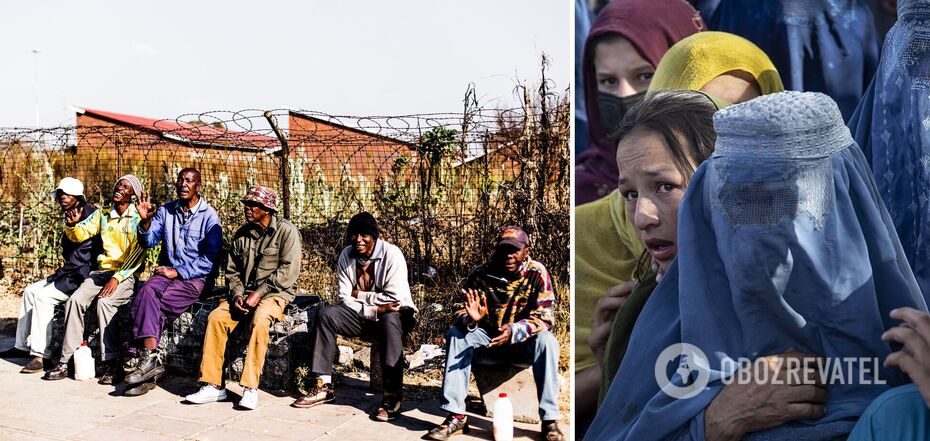 The most dangerous countries for female tourists
Every year hundreds of tourists become known victims of criminals in different countries (sometimes even the most developed and popular ones). Most of these cases involve women. Even now, when feminism is gaining momentum, many countries remain dangerous for single female tourists. Read more about them in the selection by OBOZREVATEL.
In this carnival-festive country, over 40,000 people are murdered a year. A large part of them are women. Unfortunately, this unpleasant statistic also affects other crimes: rape, robbery, armed attacks, kidnapping...
So, when planning a trip to Brazil, think several times about the routes you will take. The safest option: use the services of travel agencies or trusted local guides. They will explain what cities are best for recreation, how not to attract the attention of local criminals and what areas should be avoided a dime a dozen.
And even if you choose the most touristy city - Rio de Janeiro - it does not give you any guarantee of safety. During carnival periods, the capital becomes a crime center, home to pickpockets and gangs that kidnap women to sell them into sexual slavery.
South Africa is one of the world's largest exporters of diamonds. It would seem that this resource-rich country, nestled among the tropical beauty, should have been a tourist paradise. But it turned out quite different.
The inhabitants of this African country are mostly below the poverty line. Therefore, foreigners are a way for them to get rich. Robberies are everywhere, and the police do not even pay attention. Moreover, many law enforcement officers cooperate with local gangs and cover up their many crimes.
In addition, South Africa has been the leader in the number of people with AIDS and tuberculosis for many years. So it's not hard to catch a serious disease by accident. The more so because the country ranks first in the world in the number of rapes. So, it is not a good idea to travel here without an experienced guide, especially for women, who are the first to attract the attention of criminals.
The vibrant dances and incredible views draw tourists to Mexico from all over the world like a magnet. Behind the picture of vibrant life, many of them try not to notice the crime and poverty ingrained in the local culture.
The biggest problem for foreigners coming to Mexico is robbery. They are everywhere: in the subway, on the roads, in stores, on beaches... Even a 6-year-old child who comes up to you to ask for a few cents can be part of a gang and leave you without a purse.
Of course, robbers are not the only threat for tourists. Careless foreigners can face more trouble, such as getting shot or killed.
As in many other countries, it is women who suffer most from criminals. They are "easy prey" for criminals.
The inclusion of this country in the list of the most dangerous countries for women is not accidental. There are dozens, if not hundreds, of stories on the Internet about girls coming here in search of love and ending up in sexual slavery.
Unfortunately, this business is now flourishing in Turkey. And women of Slavic appearance are especially popular among the locals.
To avoid such trouble, you should choose tourist cities for recreation, not to make contact with strangers, do not accept expensive gifts or money from them, and, especially, do not get into cars with unfamiliar men. Under the pretext of a date you can be taken to the buyer and then it will be almost impossible to get out.
As in many other countries, crime here has its own "geography". Most of the gangs have chosen the capital city of Caracas for their existence. Here you can become a victim of armed robbery at a moment's notice. And no one in this case will not help you. The locals will pretend that they do not see anything, and the police will argue that there is not enough evidence to open a case.
So if you are planning a vacation in Venezuela, look for the more remote towns. It is difficult to call them touristy, but there is also something to see.
Experienced tourists are advised to go here in groups of 5-10 people and walk everywhere together, so the risk of getting into trouble is lower. This is especially true for women hunting in this country for thrills.
Earlier OBOZREVATEL told us what surprises foreigners in South Africa.
Only verified information in our Telegram channel Obozrevatel and in Viber. Do not be fooled by fakes!