Trending:
Just one fertilizer will help: How to increase strawberry yields record-breakingly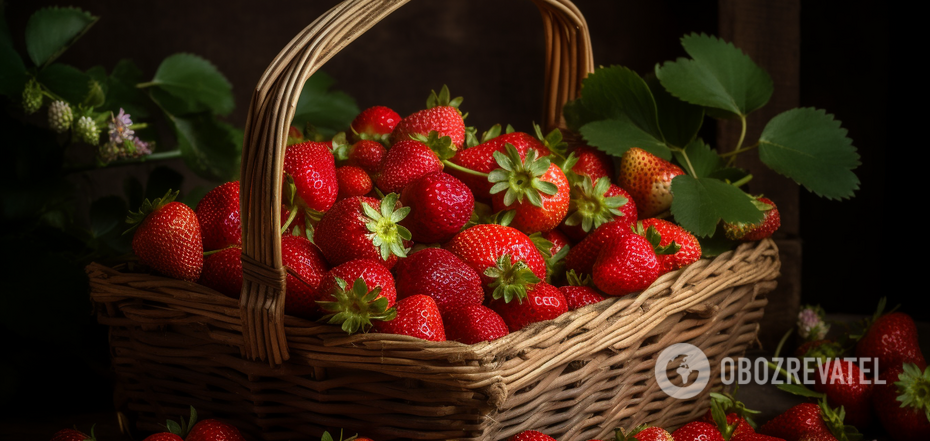 Homemade fertilizer will revive strawberries and give them strength for a good harvest
The period of flowering and setting the ovary is a key moment for the future harvest. This is why the right fertilizer at this time is so important. For example, a good homemade fertilizer for strawberries will revive stunted bushes of this plant and as a result increase the number of collected berries to a record.
OBOZREVATEL found out a recipe for such fertilizer. It requires simple ingredients that can be purchased at any drugstore.
To prepare it you will need:
boric acid - 0.5 teaspoons;
manganese - 0.5 teaspoons;
iodine - 13-15 drops;
ammonia alcohol - 2-3 tablespoons;
water.
To begin, you need to heat about a third of a bucket of water. Boric acid and manganese are added and thoroughly mixed. Iodine is optional in this recipe, but strawberries love this substance, too. After adding iodine, the liquid is stirred gently again. Finally, ammonia alcohol is added to the solution, stirred and the fertilizer is considered ready.
Liquid fertilizer should be applied under the root. About 300-400 ml of liquid will be needed per bush.
From such a mixture, strawberries will get all the nutrients she needs. This will reanimate even wilted plants, and also give them the strength to form abundant ovaries and large, sweet berries.
Previously OBOZREVATEL explained how to grow strawberries so that they were not small and sour.
Subscribe to OBOZREVATEL channels on Telegram and Viber to keep up with the latest news.