Trending:
Indoor flowers will grow like crazy: an unusual way of watering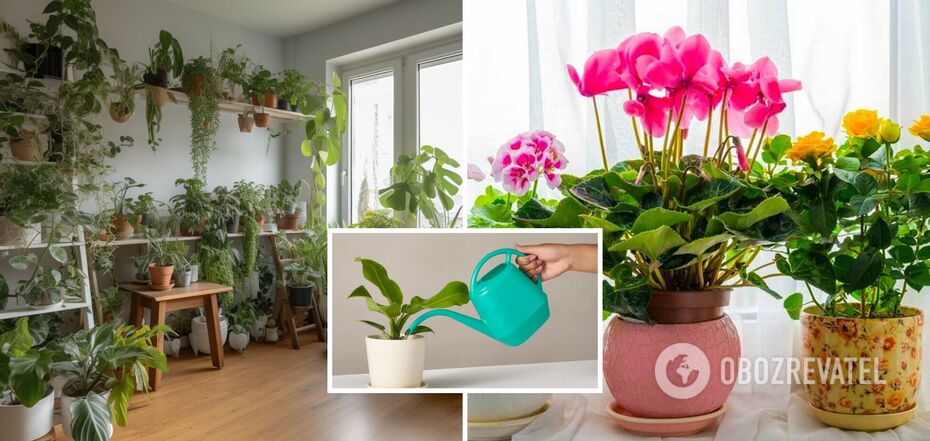 How to water indoor plants
For fast growth and long flowering of indoor plants, the right combination of basic nuances is important. Lighting conditions, optimum humidity, and effective fertilisers are just a partial list of the conditions required for flowers.
Experts have determined that one interesting life hack can accelerate plant growth. A nice bonus is that you don't have to spend too much money or deal with solutions that are difficult to prepare. The Fuersie publication told us more.
Mineral water is the secret trick used to accelerate the growth of flowers. It contains minerals and trace elements that will be very useful for plants. Assimilation will be efficient and effective, because the minerals are already dissolved in water. Therefore, it is enough to water the plants with mineral water to accelerate flowering.
However, please note that some flowers can only be harmed by watering with mineral water.
These are, in particular:
orchid
camellia
azalea
anthurium
There is a high risk that after watering with mineral water, the flowers will simply shed their buds, even those that have not yet opened.
You should also not replace ordinary water with mineral water. Such watering should be carried out no more than once a month. It is important to defend the mineral water for at least a day so that all excess carbon dioxide evaporates from it.
By the way, a wilted plant can be resuscitated in a three-stage process. How to do this and what fertilisers will help save the flowers - read the article.
Earlier, OBOZREVATEL talked about the main rules for transplanting indoor plants.
Subscribe to OBOZREVATEL's Telegram and Viber channels to keep up with the latest news.