Trending:
How to extend the life of your iPhone: top tips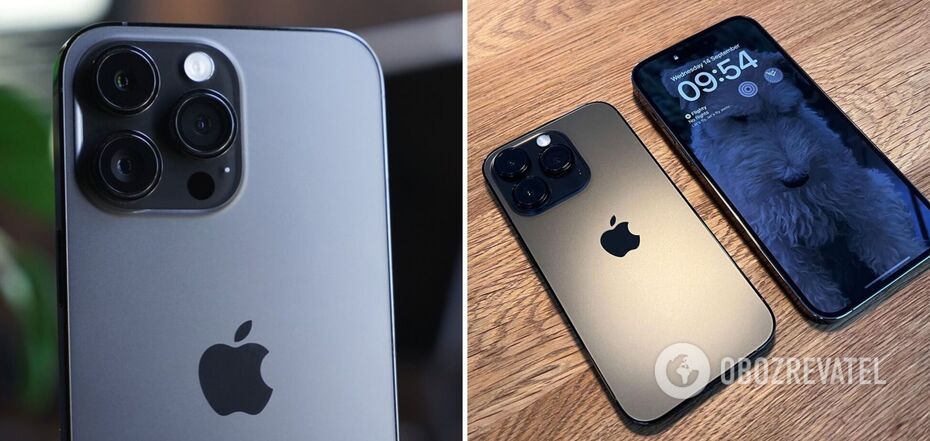 How to extend the life of your iPhone
The iPhone has been one of the most popular smartphones for many years. It is chosen for its high quality and reliability. However, even the best quality gadgets wear out over time.
Your iPhone may start to work slower for a number of reasons. OBOZREVAYEL has collected the main tips from experts to help extend the life of your iPhone.
Update iOS
Experts recommend regularly updating the operating system as soon as new versions become available. This will help to improve device performance and avoid security vulnerabilities.
You should also follow basic hygiene rules. Keep your iPhone clean. Experts say that dust and dirt are often the cause of slow operation of the gadget, which accumulate and clog the ports of the smartphone.
Do not use a damp cloth to clean your iPhone. A soft, dry cloth is ideal.
Optimise storage
Review the apps you have installed and uninstall any that you don't use. You can move photos and videos to the cloud to free up storage. Music is best stored on iTunes.
Background updates
By turning off background updates, you can significantly save battery life and speed up your iPhone. It's very easy to do. Go to the Settings section, select General, and find the Background Updates section. Then click "Disable". You can also do this manually for each application separately.
If you are not using the latest iPhone model, experts recommend minimising the use of animations and motion effects. Click on Settings, go to the General section, and select Special Features. Find the "Motion Reduction" switch and turn it to "On".
It's also best to turn off push notifications to avoid draining the battery and slowing down your device. In the Settings section, select Mail, contacts, calendars. Then select "Get new data" and select "Manual".
Secondary apps
For example, you should only turn on the location feature when you really need it. Keeping it on all the time can drain your battery and slow down your iPhone.
Safety tips
To protect your device from damage, it's best to buy a high-quality case that will save your smartphone if it falls. Here, you should pay attention not to beauty but to functionality and reliability. Do not buy cases that wear out quickly.
Earlier, OBOZREVATEL told how to use eSIM safely.
Only verified information is available in our Obozrevatel Telegram channel and Viber. Do not fall for fakes!