Trending:
Everyone gets them confused: five stars that look very similar to each other. Photo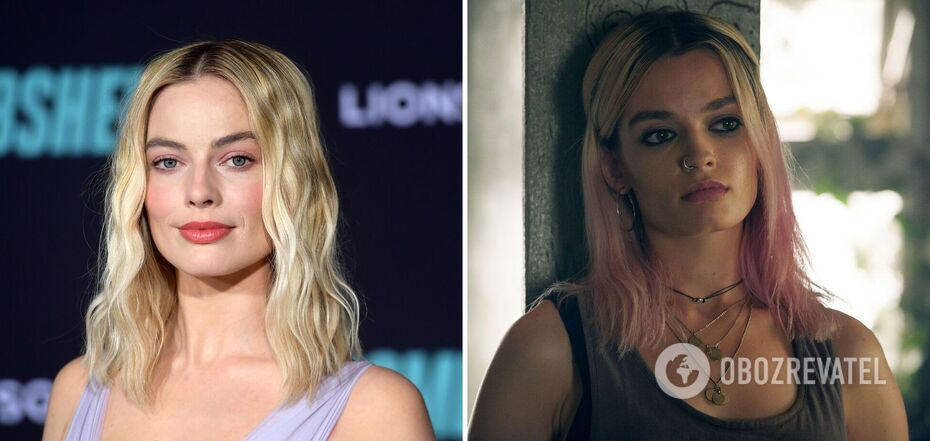 Stars that are very similar to each other
It is known that every person on the planet Earth has about seven people who look just like them. And the probability that you have a double with identical facial features is only one in 135. Now imagine that you and the person who looks just like you work or study in the same place. The celebrities in our selection do not need to imagine - they can meet their "look-alike" on the movie set, red carpet or tabloid spread at any moment.
OBOZREVATEL decided to show stars who are very similar to each other. Many viewers do not even realize that they are two different people.
Henry Cavill and Matt Bomer
Henry Cavill is a famous British actor, who embodied on the screens of Superman and Heralt of Rivia in the series "The Witcher". In his filmography there are dozens of other popular projects. Matt Bomer also keeps up with his colleague. Among his most successful works - the main role in the series "White Collar" and work in the film "Super Mike". They differ only in sexual orientation - Bomer is married to a man since 2011.
Javier Bardem and Jeffrey Dean Morgan
Javier Bardem is a Spanish actor, winner of the prestigious Oscar and the happy husband of Penelope Cruz. But if you substitute a photo of Jeffrey Dean Morgan for that description, hardly anyone will object. This American actor rose to fame thanks to the cult TV series "The Walking Dead" and "Supernatural", as well as the films "Watchmen", "Batman v Superman: Dawn of Justice" and others. Many fans were convinced that Bardem and Morgan were brothers, or at least distant cousins. But, as we managed to find out, even their nationalities are different.
Margot Robbie and Emma McKay
The resemblance between Margot Robbie and Emma McKay came as a real shock to all of Hollywood. The actresses look so much alike that they could have easily played twin sisters - no one would have noticed the catch. And when McKay was a blonde for the series "Sex Education," fans couldn't tell the two beauties apart at all. Apparently, the filmmakers themselves could not ignore such celebrity similarities, so this summer we will see Margot and Emma in the long-awaited "Barbie" movie. The former will play the role of the iconic blonde doll, and the latter will play her dark-haired copy.
Mark Wahlberg and Matt Damon
And although the names of these actors are known throughout the world, and the works with their participation are considered to be the world's film hits, fans sometimes still get confused Mark Wahlberg and Matt Damon. The star of "Transformers" and "The Incredibles" once told: "People come up to me, thank me for my work and say, 'Cool you played in the "Bourne Identity"! You just have to say thank you back. But I never correct anybody. I say, thank you, we have another movie coming up, see "The Bourne Identity 4" this summer. Matt's also often confused with me, praised for his performance in "The Third Man Overwhelmed." But we don't get upset, we laugh about it".
Hilary Swank and Jennifer Garner
Hilary Swank is a two-time Oscar and Golden Globe Award winner, as well as the U.S. Screen Actors Guild Award winner. She is known for her films "Million Dollar Baby," "Freedom Writers," "P.S. I Love You," and others. Although many viewers believe that Swank's filmography also includes the TV series "Spy" and the comedy "From 13 to 30." They also think that she was Ben Affleck's ex-wife. As you may have already guessed, the last two characteristics are taken from Jennifer Garner's biography, but the actresses continue to be confused with each other because of the strong similarities.
Previously, OBOZREVATEL showed the most famous mothers in Hollywood with their daughters. They look like two peas in a pod! If you want to see the stars and their beautiful heiresses, follow this link.
Only verified information on our Telegram-channel Obozrevatel and Viber. Do not be fooled by fakes!