Trending:
EU and US want to make Russia pay for Ukraine's restoration: problems arise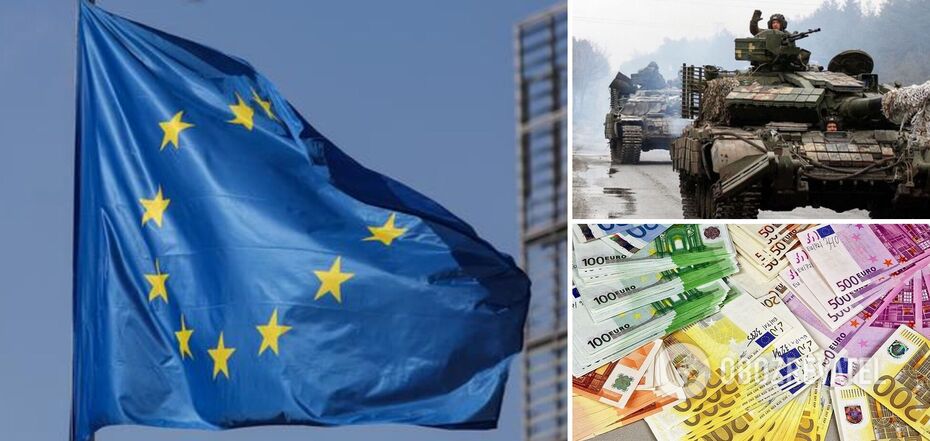 It became known why the EU may decide not to seize Russian state assets to restore Ukraine
Ukraine needs hundreds of billions of dollars to pay for reconstruction after the war. The EU, the US and their allies want to make Russia pay, but it will be much more difficult than it seemed.
This was reported by The New York Times. Ukraine will need about $500 billion to rebuild, while other experts believe the figure could be as high as $1 trillion. The best option is to make Russia pay. This money once seemed to be readily available - since the start of the full-scale Russian invasion, Western countries have frozen more than $330 billion worth of the Russian Central Bank's assets abroad.
With the bulk of the amount, more than $217 billion, frozen in the European Union, the bloc's top official, Ursula von der Leyen, promised last month during a conference on Ukraine's recovery to present "before the summer recess" a legal way to use these Russian assets for Ukraine's benefit.
But her statement raised concerns among bloc officials and diplomats who had been involved in months of discussions about the idea and found it increasingly difficult. Experts said that the direct seizure of Russian state assets carries significant legal and financial risks.
According to international law, assets can be confiscated through a vote in the United Nations Security Council, an International Court of Justice ruling, or a post-war agreement. None of these options seems very likely.
Russia, a member of the Security Council, will veto any vote there. No agreement can be reached while the war is still ongoing. And no case has been brought to court, and if it were, international law opposes the confiscation of the Russian Central Bank's assets, which would be a violation of its sovereignty, legal experts said.
More than a decade ago, the International Court of Justice ruled that Italian national courts had violated the sovereignty of modern Germany by ordering reparations related to Nazi-era forced labour.
Last month, U.S. Treasury Secretary Janet Yellen told Congress that confiscation of Russian assets frozen in the United States would likely require a change in U.S. law.
European officials assessed in a confidential report seen by The New York Times that "there was no credible legal avenue to confiscate frozen or immobilised assets solely on the basis that they were subject to EU restrictive measures".
One idea put forward by Dalip Singh, former deputy national security adviser for international economics, is to place the frozen assets in an escrow account that could be used by Ukraine as collateral for new bonds it may issue. If Ukraine is able to successfully repay the debt - over a period of 10 to 30 years - Russia could potentially recover its frozen assets.
As OBOZREVATEL previously wrote, Ukraine needs to bring back refugee women from abroad for economic recovery. If more than 6 million refugees do not return, it will have major consequences for the country's economy.
Only verified information is available in our Obozrevatel Telegram channel and Viber. Do not fall for fakes!