Trending:
Dragged out of a car and kicked: armed men attacked a journalist in Chechnya who had previously been threatened by Kadyrov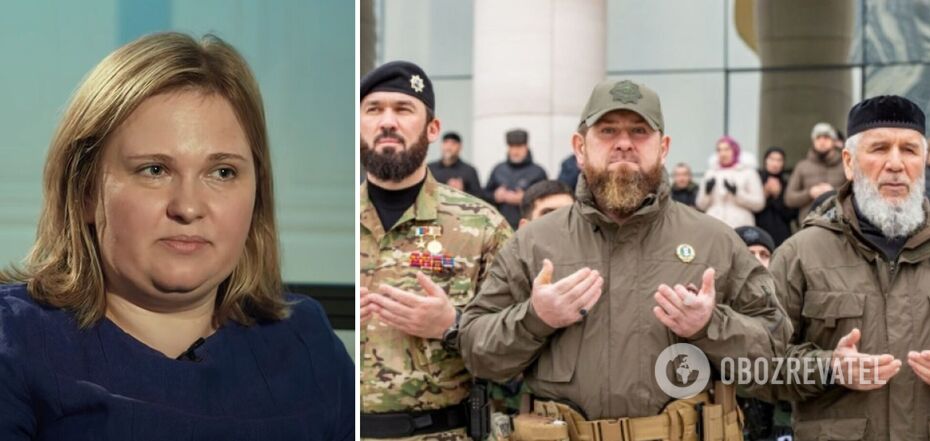 Novaya Gazeta journalist severely beaten in Chechnya
In Chechnya, Novaya Gazeta journalist Elena Milashina and lawyer Alexander Nemov, who were attending the verdict hearing for Zarema Musayeva, the wife of a former Chechen Supreme Court judge who was kidnapped by Chechen security forces in Nizhny Novgorod, were attacked. The journalist had her fingers broken and was diagnosed with bruises all over her body, including on her head, and her lawyer could hardly move or speak after the attack.
This was reported by Russia's Memorial Center. Earlier, Milashina was forced to leave Russia because of threats from Ramzan Kadyrov.
Nemov and Milashina were attacked by unknown assailants in the early morning hours of July 4 as they were driving from the airport in Chechnya. The lawyer and the journalist were flying to Grozny for the verdict hearing for Zarema Musayeva, who was kidnapped by Chechen law enforcers in January 2022 from Nizhny Novgorod.
"Early in the morning (July 4), Nemov and Milashina's car was blocked by armed people on the road from the airport. They were brutally kicked, including in the face, threatened with murder, put a gun to their heads, and took away and smashed their equipment. While being beaten, they were told: "You were warned. Leave here and don't write anything. Now they are in hospital," reads the report.
According to the head of the "Team against Torture" Siarhei Babints, the attackers came in three cars, they wore balaclavas and used polypropylene pipes for beating. The editorial office of Novaya Gazeta, where Milashina works, writes that the unknown assailants destroyed not only the equipment belonging to the journalist and the lawyer, but also their documents.
Both the lawyer and the journalist are in serious condition after the attack.
"Alexander Nemov has difficulty speaking and moving around. Elena Milashina's fingers are broken and she periodically loses consciousness. She has contusions all over her body, her head is shaved clean and covered in green. It is impossible to transport her in such a condition without special transport," said her colleagues.
The "Team against Torture" added that Alexander Nemov is in a wheelchair, and Elena Milashina cannot even sit.
"This is not a gang attack, this is an attack for their activities," the head of the organization is convinced.
According to him, the attackers recalled to the journalist and the lawyer "all the activity, work, courts, trials, to which they traveled."
Elena Milashina is a special correspondent for Novaya Gazeta. She conducted investigations into the drug trade, the fight against terrorism and the murders of journalists, and investigated the murder of Novaya Gazeta columnist Anna Politkovskaya. In 2006, Elena Milashina was assassinated in Beslan. She also regularly writes about human rights issues in Chechnya.
In January 2022 the head of Chechnya Ramzan Kadyrov called her a terrorist and urged law enforcers to detain her.
Kadyrov also stated that the authorities of the republic "have always destroyed terrorists and their accomplices, between whom there is no difference. Kadyrov's closest associate, Duma member Adam Delimkhanov, also made a threat. In response, Novaya Gazeta sent an appeal to the Investigative Committee, demanding that criminal charges be brought against the Chechen leadership for incitement to hatred.
Russian media also wrote that after threats from Kadyrov and his entourage, as well as repeated warnings from "fairly high-ranking sources", who considered the threat to the journalist's personal safety "high", Milashina decided to leave Russia in February 2022.
As a reminder, earlier, rumors that Kadyrov may be dying due to kidney problems began to spread actively online. Putin's "foot soldier" himself issued a denial, but made a strange statement about a "short life."
Only verified information in our Telegram channel Obozrevatel and in Viber. Do not be fooled by fakes!