Trending:
Dnipro-M told about the benefits of their mowers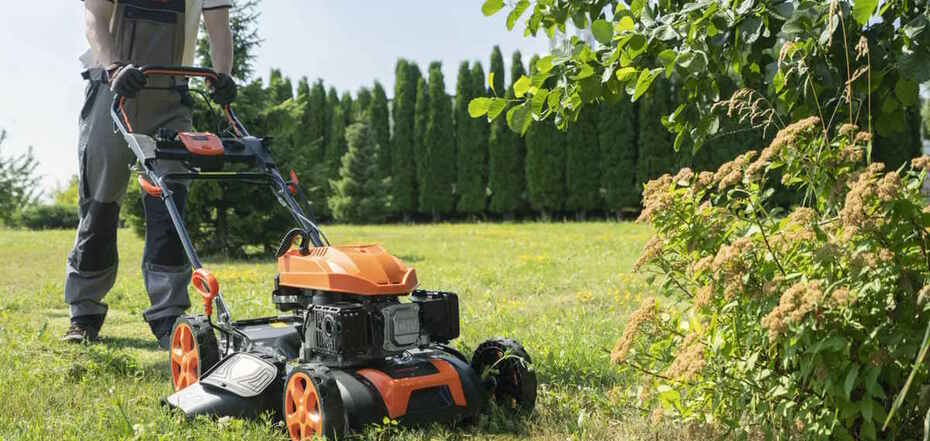 Lawn care season is on! To evenly and quickly cut the grass, to improve the garden paths and yard territory, you can not do without special equipment - a lawn mower. How to understand which model is right for you? What is the difference between electric and battery-powered equipment? Is it worth buying a gasoline lawn mower for the house? We deal with the peculiarities of lawnmowers with the example of the Dnipro-M technique.
We have learned from the experts of the brand, what are the advantages of each lawnmower and which variant to choose both for a small garden and for the care of parks and recreation areas. We would like to remind you that all the Dnipro-M lawnmower models currently have discounts of up to 30%.
Electric lawn mowers
These models are easy to assemble and maintain, are environmentally safe, and make practically no noise during work. They have a capacious grass catcher box, are universal for mowing grass of any hardness, allow to work closely around walls, curbs, fences, etc., are stable even on wet surfaces, suitable for an area of up to 6 hundred square meters. Models have protection against overloading and accidental switching on. The warranty for the equipment is 3 years.
Gasoline lawnmowers
The Dnipro-M range includes gasoline models for mowing areas larger than 12 acres, uneven surfaces at an angle, with bushes, brushwood, and stones. Due to their 4-stroke gasoline engines, they produce fewer exhaust fumes and have reduced noise and vibrations during use. The models allow adjustable cutting height and have a spacious grass catcher box. Gasoline without oil is necessary for filling. The warranty is also 3 years.
Cordless mowers
Soon the first cordless mower Dnipro-M will be on sale. It is self-contained, easy to use and maintain, works quietly, and does not produce any exhaust fumes. The model is suitable for plots up to 5 acres. The mower is powered by Dnipro-M rechargeable batteries of 20 V, i.e. if you already use the rechargeable brand tools of the DM20 line, you do not need to buy a separate battery. The warranty is 3 years.
Dnipro-M models overview
Electric model 32 - suitable for plots up to 3 acres, can replace the trimmer on small plots, has 3 modes of mowing height.
Electric model 33 for plots with up to 5 acres; allows setting 3 cutting heights.
Electric model 38 - designed for plots of up to 6 hectares, has 5 modes of cutting height.
Gasoline model 53 - for plots up to 22 acres, works in 7 modes of cutting height and can move by itself with a speed of up to 3,3 km/h.
Gasoline model 46 - for work on plots up to 18 acres, can move independently with speed up to 3.3 km/h, has a mulching function, and works in 3 mowing modes.
Gasoline model 46 - for plots up to 12 acres, with 3 mowing modes.
Cordless DLM-200BC Dual - has 6 modes of height adjustment, mulching function, runs on two batteries from DM20 line.
Check out the full list of features and specifications on the official website or in the brand's craftsmanship showrooms.