Trending:
A stewardess told why she wouldn't work on a $797 million Russian yacht for no money: you may not have known about these nuances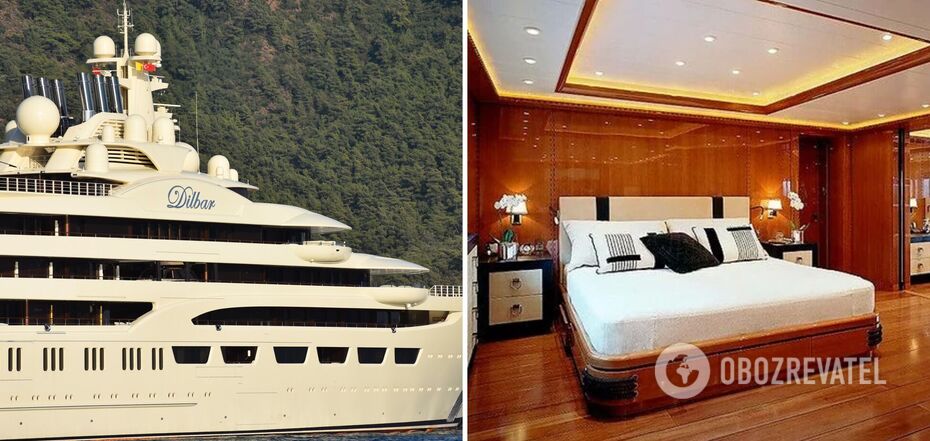 A stewardess explained why it is not easy to work on big yachts
An American stewardess working on luxury yachts said she would never take a job on a $797 Russian Dilbar. The reason is not because her owner is a citizen of a terrorist country, but because of the peculiarities of servicing a huge ship.
Some of the duties mentioned by the stewardess are unknown to most people. The Express journalists quoted the stewardess, who asked to remain anonymous (please, scroll to the bottom of the page to see the photo).
The yacht Dilbar is actually owned by Russian billionaire Alisher Usmanov, so it was confiscated by German authorities in March 2022 as part of sanctions against Russian oligarchs during the Russian invasion of Ukraine. She is considered the sixth longest yacht in the world.
It is the size of the ship and the presence of a large number of cabins there that discourage stewardesses. Dilbar employs about 100 crew members.
"The yacht can accommodate up to 40 guests, so it has a capacity of about 120 people and is owned by a Russian family. This is not a yacht where you want to work. Living and working with other crew members is sometimes difficult, because they spend literally 24/7 together", said the journalist.
In addition to living with strangers, she is deterred by the number of pillows and refrigerators on board.
"The Russian boat has more than 1,000 pillows that decorate the cabins, and for stewardesses this is a huge headache. Especially for those on shift in the laundry," the stewardess said.
She shared some responsibilities that people rarely think about. However, stewardesses spend a lot of energy to perform them. For example, all the minibars on the ship have to be monitored and filled at all times.
"I worked on yachts where we had more than 20 TVs. Of those 20 televisions, about 10 or 15 had to be on all the time. Every morning the stewardess has to choose a different channel for each room. Some TVs are placed in the strangest places, like the bathroom, so people can watch them when they use the bathroom, or literally in the pool," the girl said.
Earlier OBOZREVATEL wrote that flight attendants use red lipstick for a reason. As makeup is related to passenger safety - read this link.
Only verified information in our Telegram channel Obozrevatel and Viber. Do not be fooled by fakes!