Trending:
What dessert to make for your birthday: easy peat pie with cherries and cottage cheese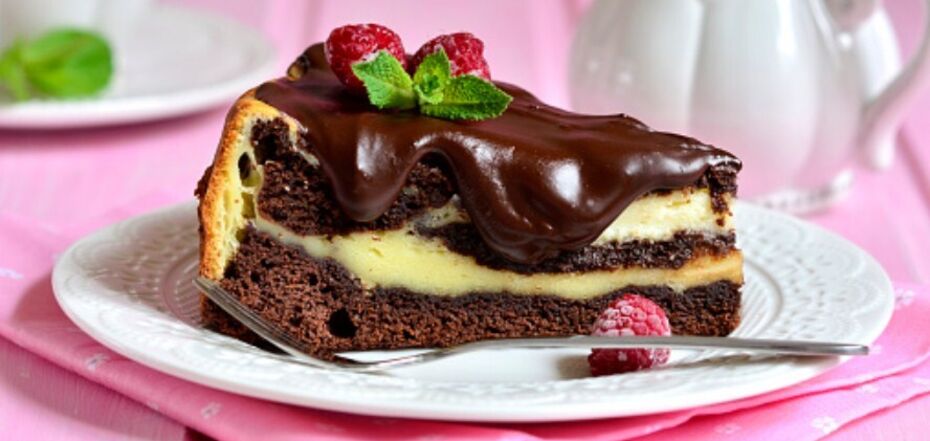 Pie Recipe. Source: pixabay.com
Если вы хотите приготовить вкусный пирог для праздничного стола, выбирайте для основы песочное тесто, оно готовится проще всего, а также всегда получается удачным. Для начинки можно использовать творог, ягоды, мак, а для крема – сметану, белки.
Cook Tatiana shared on Instagram a recipe for a delicious shortbread dough pie, with cherries, which is very simple to make and would be the perfect dessert for the holiday table.
Ingredients:
For the dough:
flour - 400 g
cocoa - 4 tbsp.
sugar - 100 g
salt - pinch
cold butter - 250 g
For stuffing:
sour milk cottage cheese - 500 g
eggs - 4 units
sugar - 150 g
sour cream - 100 gr
starch or pudding - 2 tbsp.
vanilla sugar or vanilla extract
Cherries - 400 gr + 1 tbsp of starch (pudding)
Method of preparation:
1. Pour the flour, sugar, salt and cocoa into a blender, add the cold diced butter and grind everything into crumbs.
2. Stuffing: add sugar, vanilla, eggs, sour cream to the cheese and beat everything with a blender (if not, then with a mixer, but rub the cheese through a sieve, add the pudding or starch and mix thoroughly).
3. Mix the cherries with the starch; if frozen, you don't need to thaw them.
4. 4. Line the moulds with parchment, pour 2/3 of the batter, lightly flatten with a spoon, place the cherries on top and spread the curd mixture over the cherries. Pour out the rest of the dough, flatten and bake for 1 hour at 180 C.
Allow the finished pie to cool, slice, and you're good to eat!
Also on OBOZREVATEL you can read the recipes: