Trending:
How to cook hake well: let's share the easiest recipe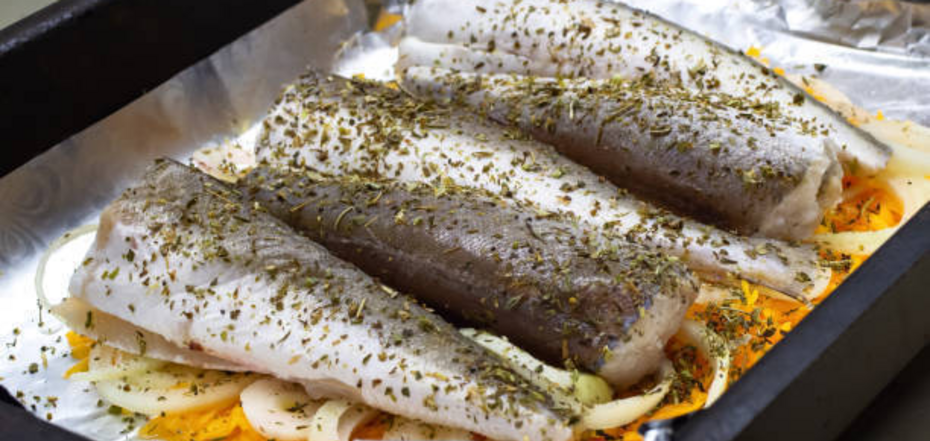 Hake Recipe
Hake is one of the simplest, most budget-friendly and tasty fish. It is worth noting that it can be cooked in different ways: fried, baked with vegetables and spices, stewed in sauce.
Cook Daria shared on Instagram a recipe for delicious hake with carrots, tomato paste and spices.
Ingredients:
fish (hake, pollack) - 1 kg
carrots - 2 pcs.
tomato paste - 70 g
salt, pepper, fish spices
vinegar - 1 tbsp.
sugar - 1 tsp.
bay leaf, allspice, pepper, pepper peppercorns
vegetable oil for frying
breading flour
water (about 1 cup)
Method of preparation:
1. Chop the fish, add spices, mix.
2. Roll in flour, fry until golden.
3. Grate carrots, fry, add tomato paste, sugar, allspice, bay leaf.
4. Place fish in a pan, top with carrots and tomato paste, add water and stew until tender.
Also on OBOZREVATEL you can read the recipes:
<a href="https://food.obozrevatel.com/pervyie-blyuda/ryiba-s-kartoshkoj-v-gorshochkah.htm" target="_blank">Fish with potatoes in pots</a>
<a href="https://food.obozrevatel.com/osnovnyie-blyuda/ryiba-s-ovoschami-v-duhovke.htm" target="_blank">Fish with vegetables in the oven</a>